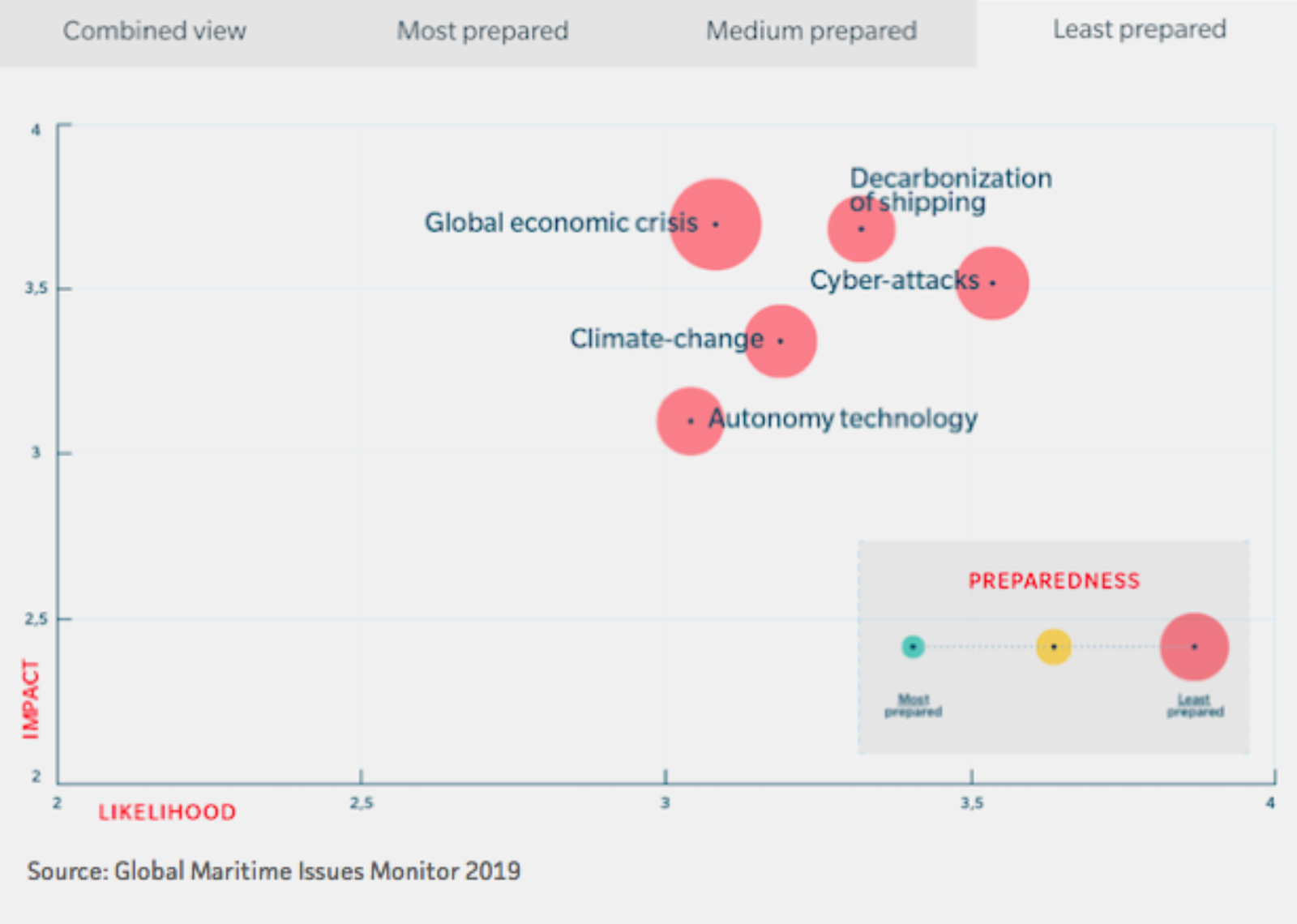 The maritime industry is least prepared for cyberattacks, automation, decarbonization of shipping, climate change and a global economic crisis, according to senior maritime stakeholders surveyed for the Global Maritime Issues Monitor 2019. 
The survey, released Wednesday by the Global Maritime Forum, Marsh, and the International Union of Marine Insurance, ranked the top 18 issues facing the industry by level of preparedness. 
The maritime industry is best prepared for increased piracy, major safety incidents, fuel price increases and changing trading patterns, respondents said.