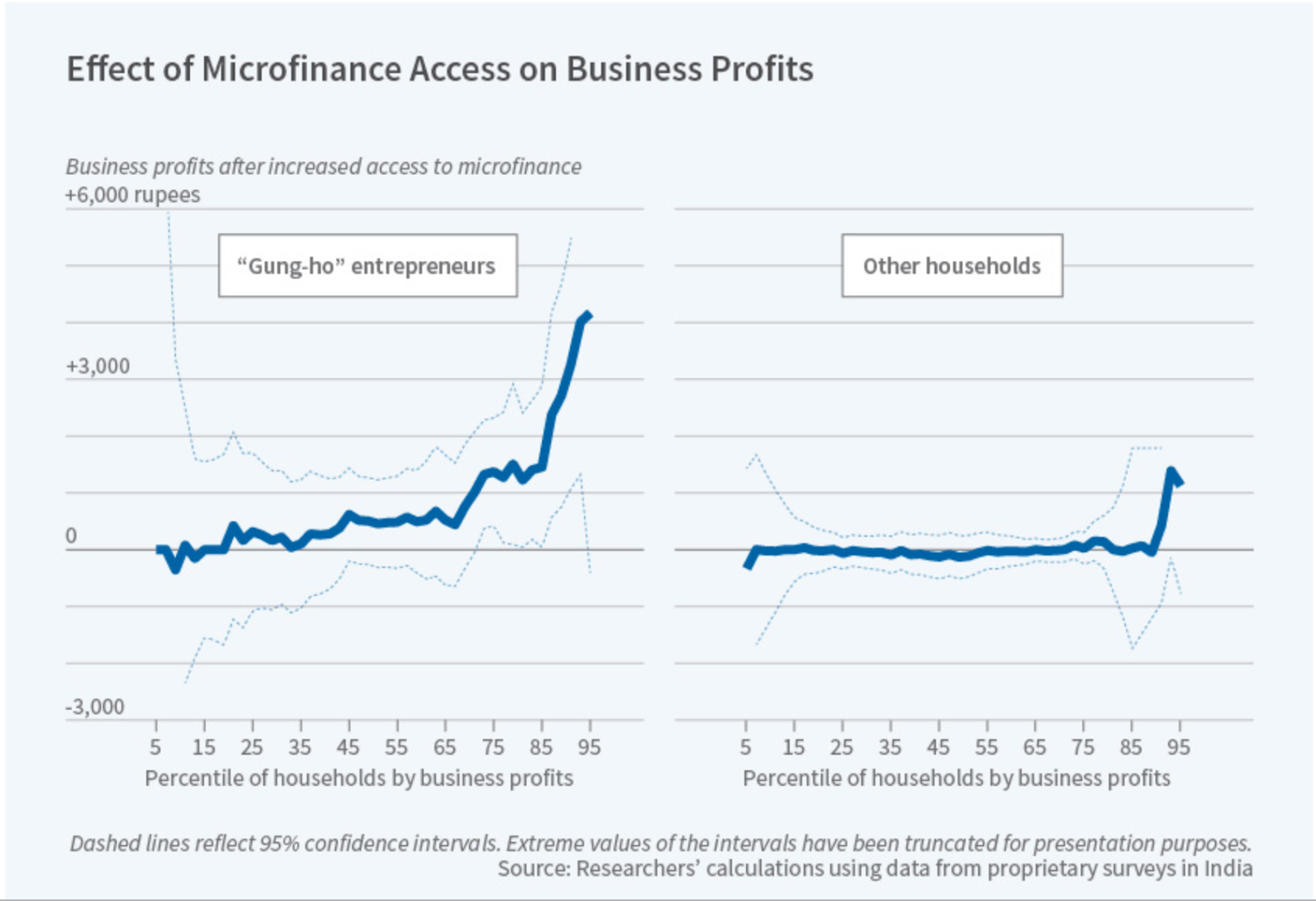 Source: National Bureau of Economic Research
Microcredit programs are more effective when the money is lent to people who have greater entrepreneurial acumen/have prior business experience, according to a National Bureau of Economic Research (NBER) study on the long-term impact of a microlending program in India.
The program "had strong positive effects for households that were already engaged in what they call 'gung-ho' entrepreneurship and almost no effect for others," the researchers found after studying 52 Hyderabad neighborhoods receiving loans from lender Spandana between 2006 and 2016.
Some used the loans to hire employees or invest in their business, while others paid off other loans or put the money toward their business on a less ambitious scale, researchers found. 
"The majority of business growth associated with microcredit comes from a small share of firms. Their growth generates employment opportunities for others who might otherwise become 'reluctant' entrepreneurs," NBER wrote in its summary of the research.