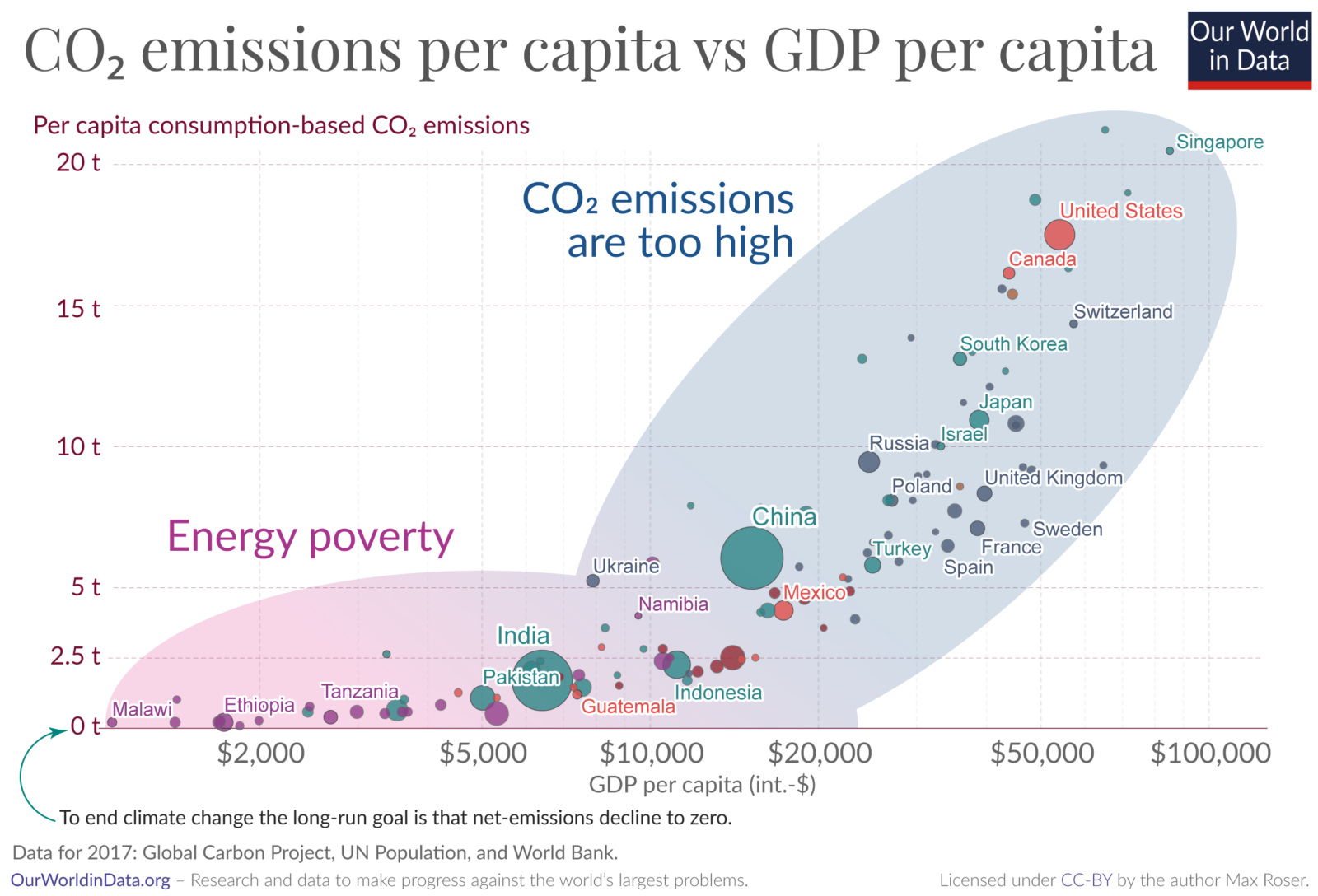 Vertical axis shows the per capita carbon dioxide emissions; horizontal axis shows the average income in that country.
Millions of people around the world lack access to sufficient energy, especially in Africa. The COVID-19 pandemic has pushed at least 30 million people back into "energy poverty" in sub-Saharan Africa. This is due to increasing energy demand from stay-at-home orders coupled with people's inability to pay these larger bills. 
Countries experiencing energy poverty, predominantly lower-income countries, lack access to modern energy and technology. Energy poverty can lead to indoor air pollution, which the WHO calls "the world's largest single environmental health risk" — accounting for 1.6 million deaths each year. Those living in poverty tend to rely more on solid fuel sources, like firewood, which cause indoor air pollution. 
Without access to energy, people are more likely to live in poverty, making access to this resource a key stepping stone out of poverty. Expanding access to affordable electricity and increasing governmental funding on technological innovation can create an inclusive economic recovery post-coronavirus.