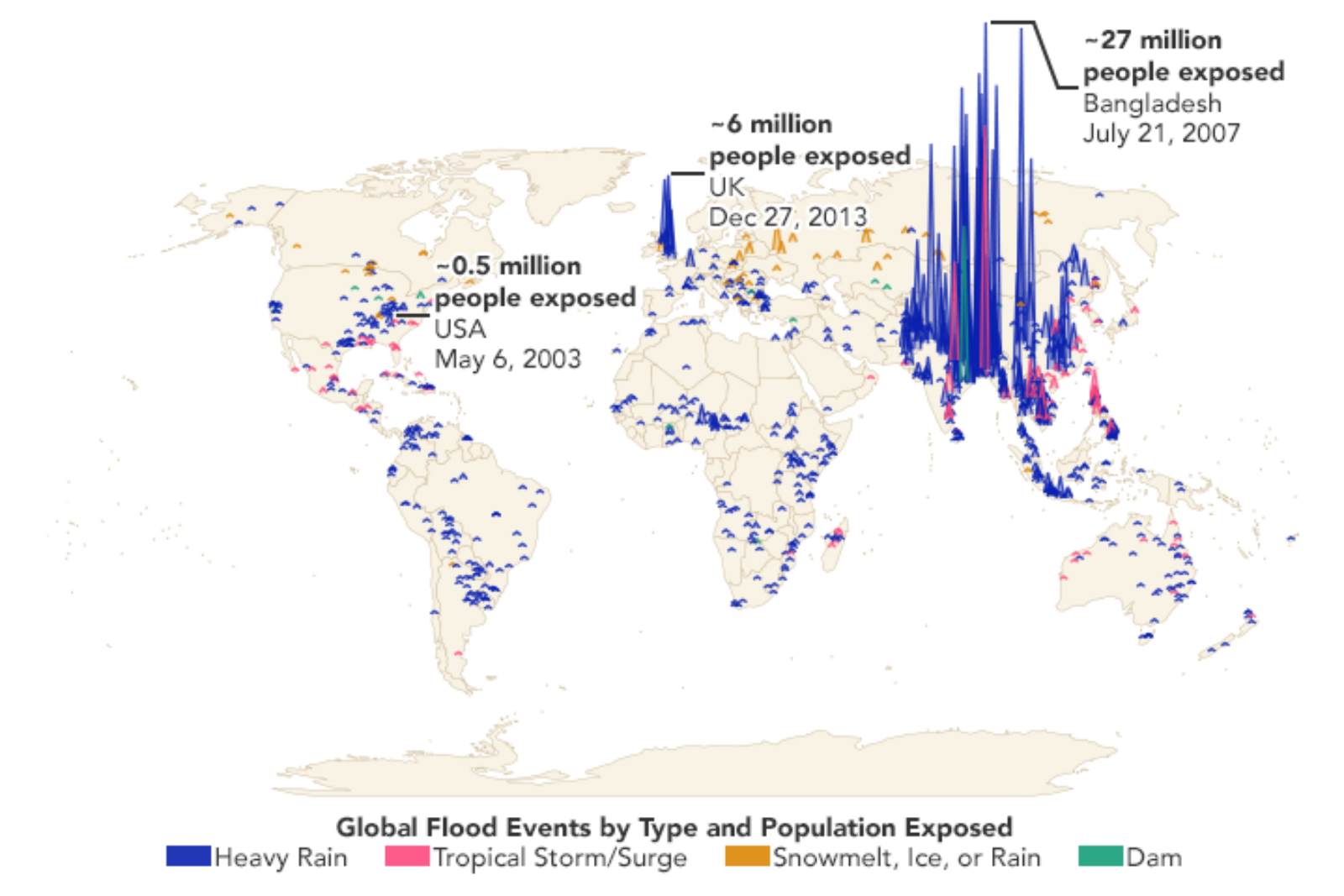 The proportion of the world's population exposed to floods grew by 58–86 million between 2000 and 2015, according to new research using data from NASA. Led by Beth Tellman, a geography researcher at the University of Arizona, the study also found that 255 million people were affected at least once by major floods during the same time.
Analyzing flood events from the past 20 years, researchers found that floods caused by heavy rains and tropical storms have increased as a result of climate change as well. Marsh McLennan has also indexed which countries are most at-risk of flooding.
Recently, the U.S. government announced a renewed approach to flood insurance, introducing risk-based premiums for its National Flood Insurance Program. The program should be able to cover catastrophic losses without having to borrow funds from the U.S. Treasury as well as incentivize property owners to invest in loss reduction measures that would lower the cost of insurance, reflecting lower expected claims in the future.