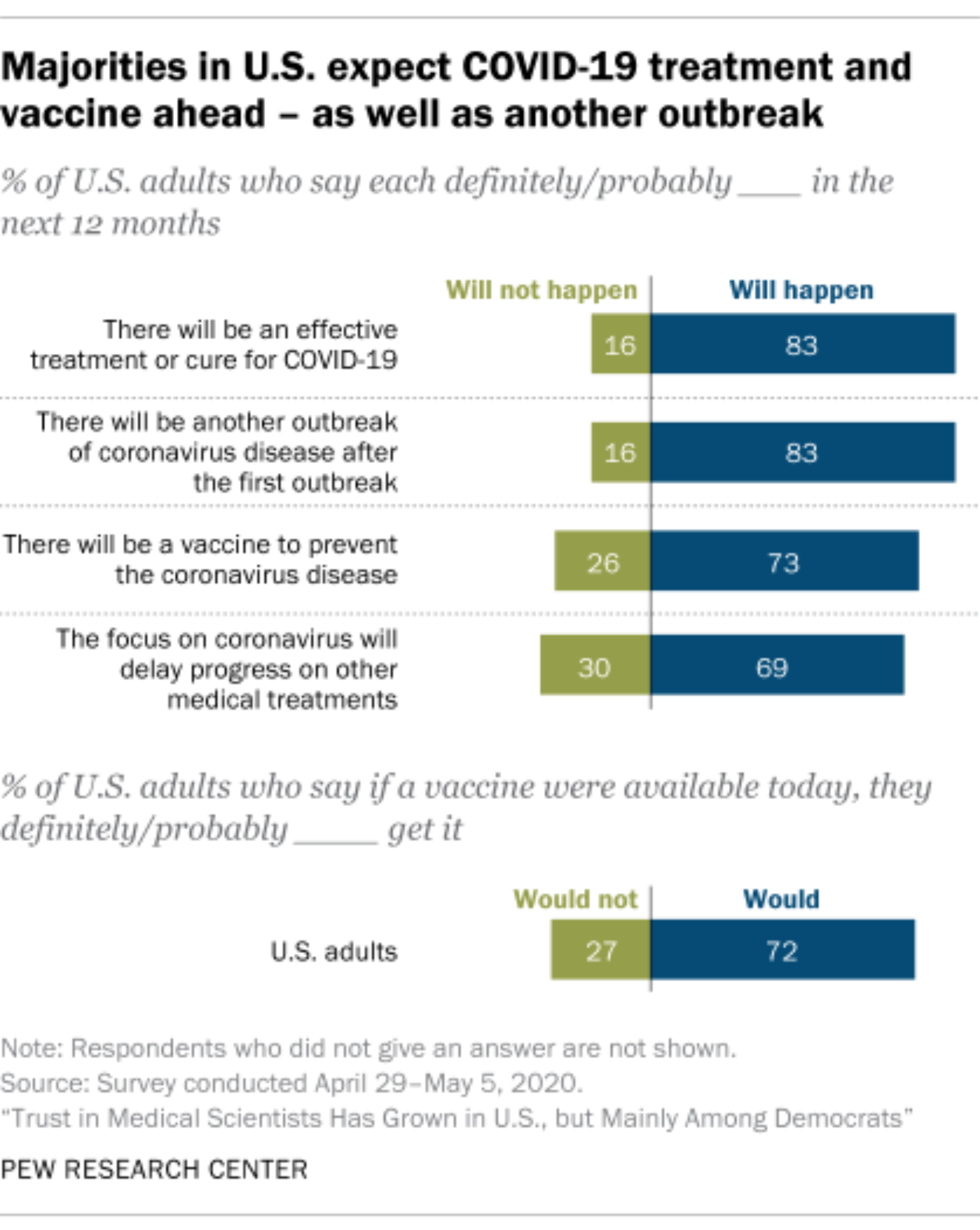 Eighty-three percent of Americans surveyed expect a second wave of coronavirus to hit this year. But they also have high expectations for treatment: The same percentage expect an effective treatment or a cure to be available within 12 months, and 73% believe there will be a vaccine ready in the same timeframe, according to Pew Research Center. 
Around seven in 10 adults say they would either definitely or probably get a coronavirus vaccine. Twenty-seven percent say they would not get vaccinated, perhaps in part due to concerns about the pace at which the government is aiming to develop a vaccine. Regulations that would "expedite testing and approval" of a vaccine have been relaxed, according to The Washington Post, creating safety concerns for some.
Scientists have already started testing experimental vaccines worldwide, many proceeding with caution to ensure vaccine safety and long-term protection from the virus. But developing a viable vaccine before the end of the year would be a "best case scenario," health officials say. Governments and NGOs are starting to discuss how best to distribute vaccines once they are available.