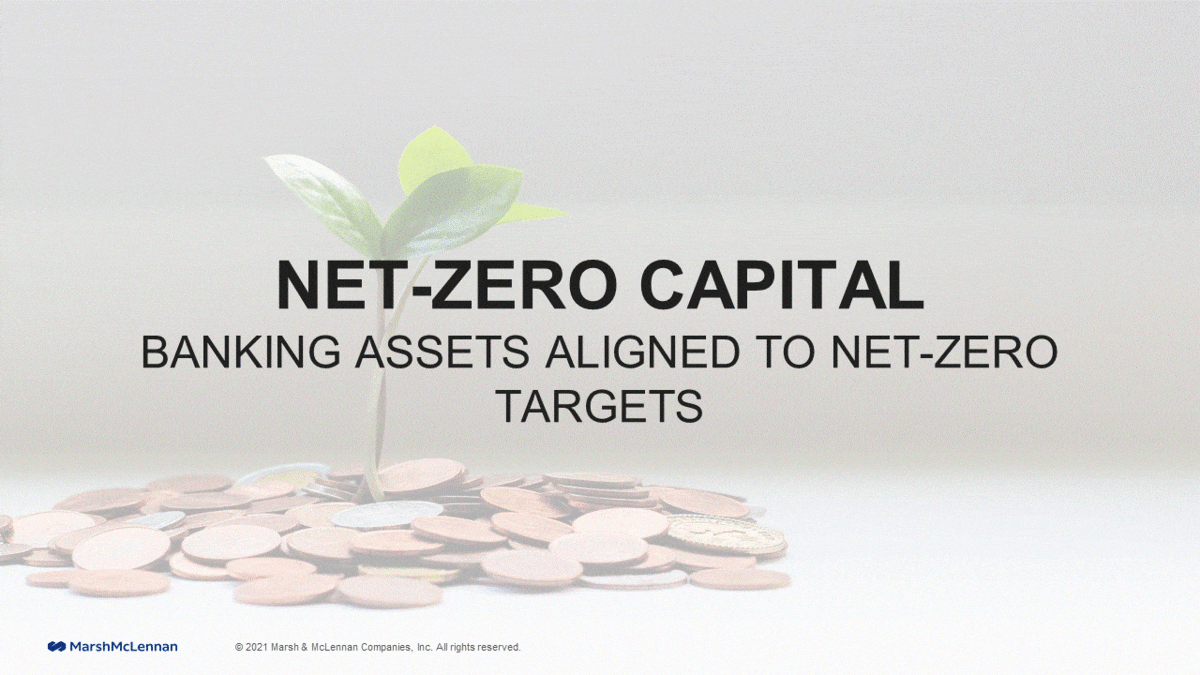 A growing number of banks are committing to reach net-zero financed emissions. The Net-Zero Banking Alliance (NZBA) is a U.N.-convened initiative through which participating institutions commit to align their lending and investment portfolios with net-zero emissions by 2050. It includes 53 banks from 27 countries with over $38 trillion in assets. 
Several large listed banks have also announced net-zero commitments, bringing the total assets of net-zero-aligned banks to $55 trillion — around 35% of global listed and private bank assets. Momentum is greatest among large listed banks, which are subject to higher levels of scrutiny from investors and civil society. Listed banks account for over 90% of all net-zero aligned bank assets.
This trend will create opportunities for businesses that are able to meet banks' net-zero requirements. Research by Oliver Wyman and CDP found a surplus of over 4 trillion euros ($4.7 trillion) in lending that European banks plan to align to the Paris Agreement, compared to the demand for such financing. Companies aligned to net-zero can therefore expect favorable financing terms.