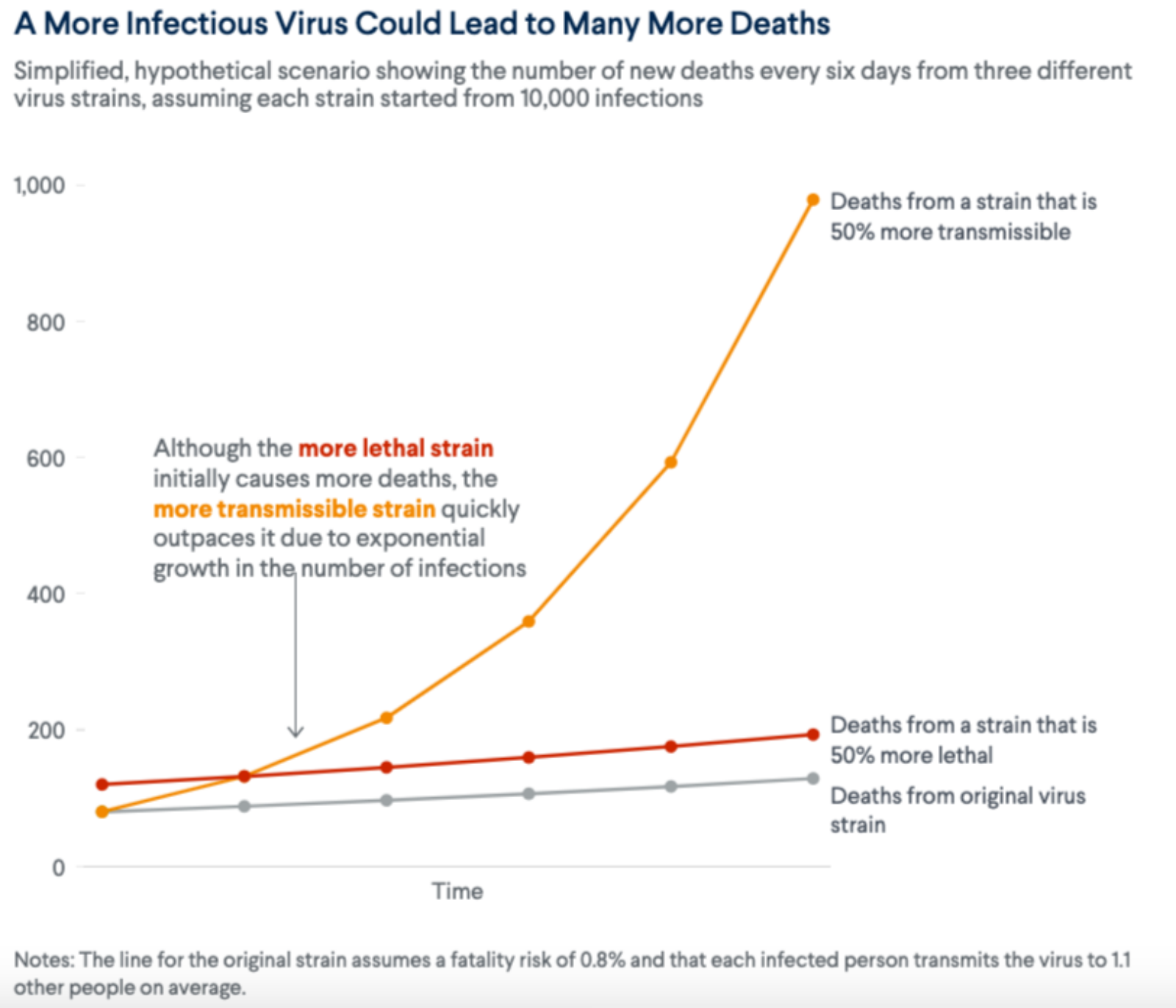 Globally, COVID-19 cases surpassed 100 million on January 26, as new strains of the virus start to spread throughout the world. New strains of COVID-19 could be up to 50% more infectious than the original strain. Scientists are questioning how effective the current vaccines will be on the new strains and whether herd immunity will be harder to achieve than what initial hypotheses proposed.
The U.K. variant was found to spread the easiest and quickest of all the new mutations — and it is spreading across the world. Fifty-five countries reported having the U.K. strain. The South African variant is similarly spreading rapidly, with 23 countries identifying cases of the strain.  
Many countries have implemented new safety measures and travel lockdowns and are rolling out faster vaccination processes in response to the new threats. Over 80 million people worldwide have received the COVID-19 vaccine, with roughly 3.95 million doses administered a day, on average. The U.S. has distributed the highest number of vaccine doses so far, followed by China, the EU, U.K. and Israel.