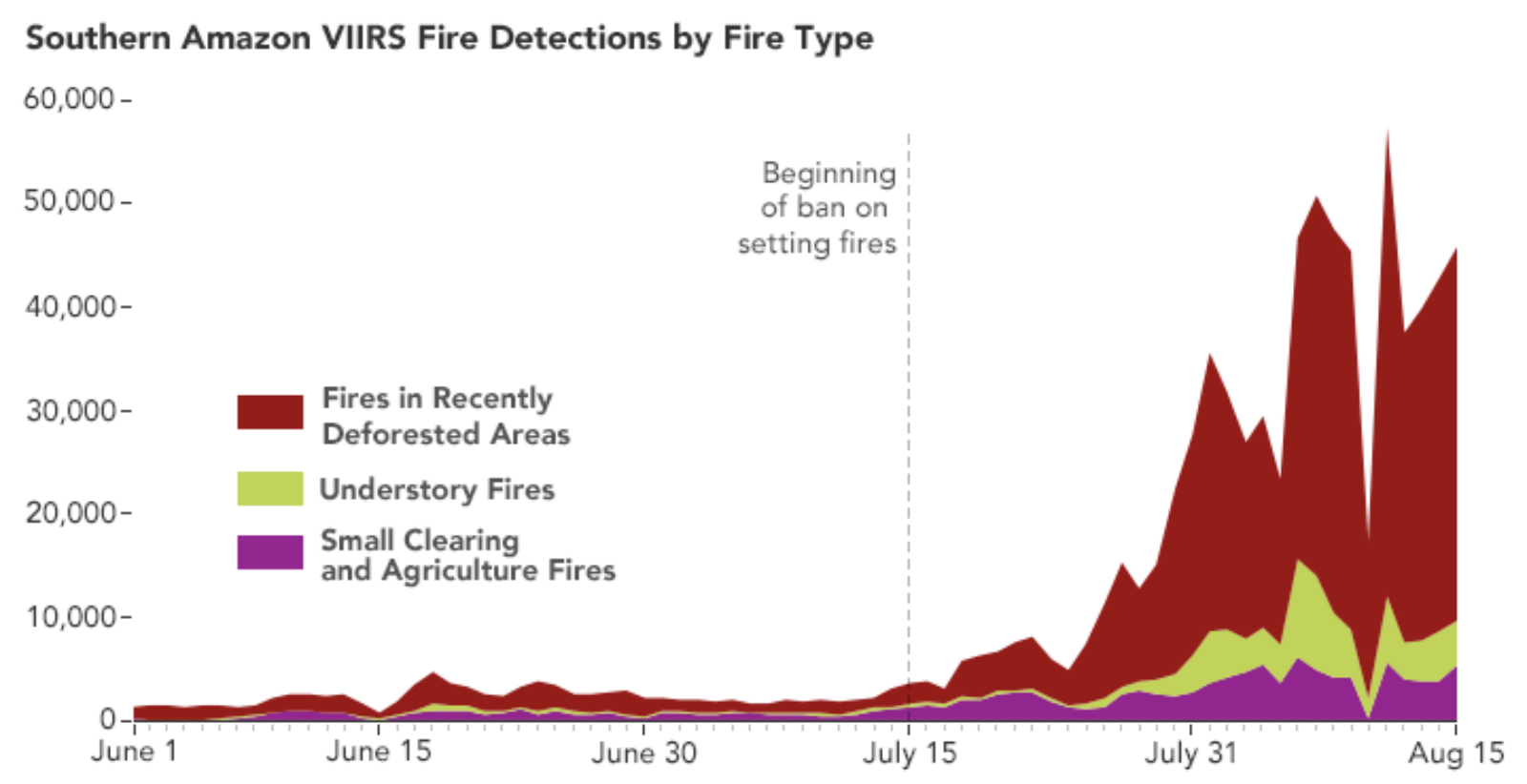 There has been a surge in wildfire activity this year throughout the southern Amazon states of Pará, Mato Grosso and Amazonas in areas where there was already extensive deforestation. A new tool by NASA tracks the fires and distinguishes between the most damaging types of fires: deforestation and understory fires.
NASA released this satellite-driven, web-based tool on August 19, right before the peak of wildfire season in September and October. The tool accounts for fire location, intensity, duration and spread rate. "By providing more information about fire types and locations in real time, we hope this dashboard will give decision-makers better information needed to manage and respond to fires," says Douglas Morton of NASA. 
Scientists are monitoring this season closely because of early warning signs, like the growth of fire activity last year, a gradual rise in deforestation and a much drier season. The Amazon has already seen a 17% rise in fires compared to last year — with over 10,000 fires in the first 10 days of August 2020.