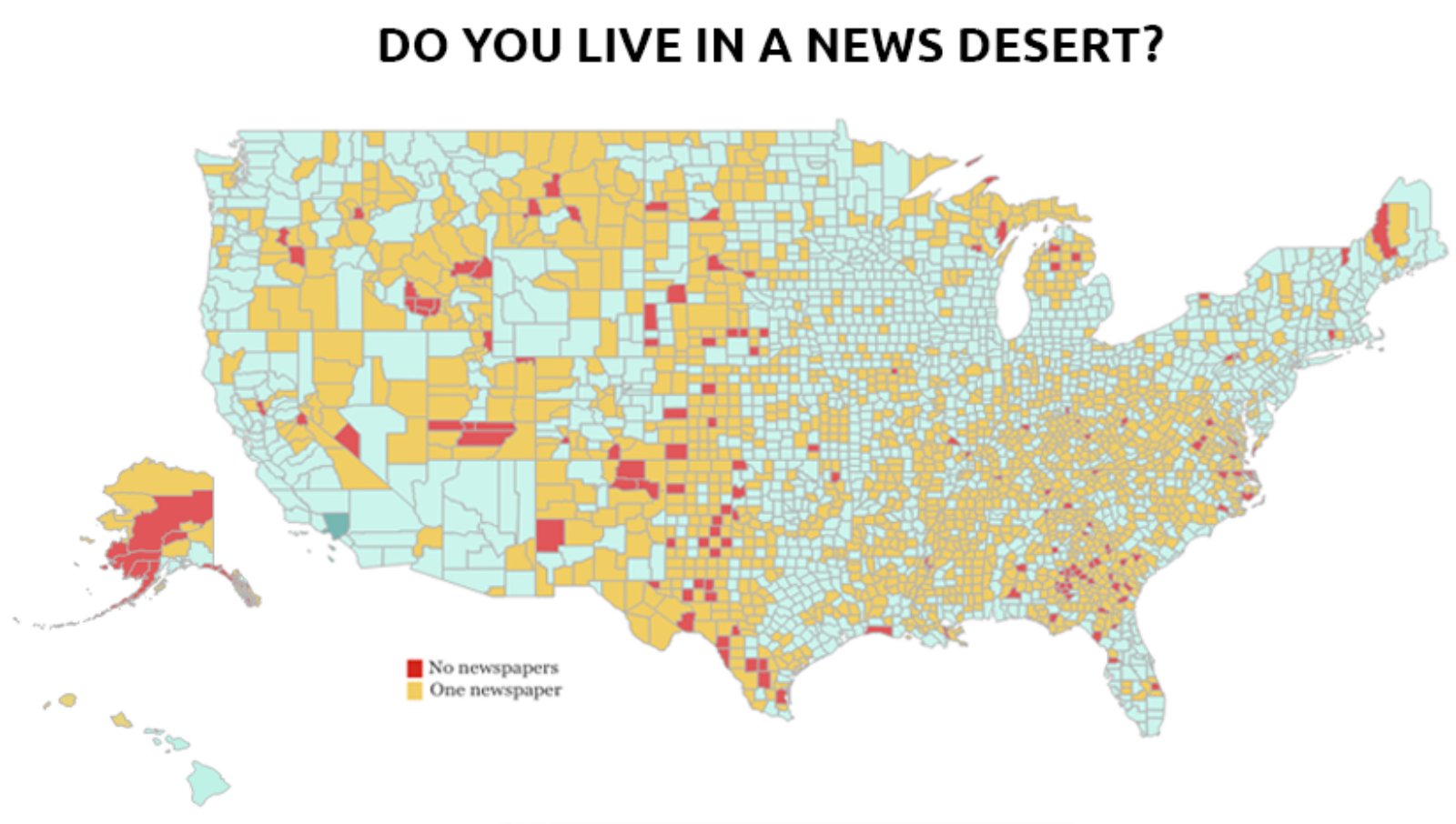 More than 2,100 — or one quarter — of newspapers have disappeared in the United States since 2004. 
News deserts, or areas with one local newspaper or none, "contribute to the cultural, economic and political divide within the country," according to a report from the University of North Carolina. Those who live in news deserts tend to be older, less formally educated and more economically vulnerable, and their lack of access to local news may result in less political engagement and interest in voting. 
During a crisis, local news outlets play a vital role in distributing the latest safety information, but the Brookings Institution found that half of the counties reporting COVID-19 cases in April were in news deserts. Without information from local news on how the pandemic is playing out on a community level and how locals can best protect themselves against the virus, those in news deserts could be more vulnerable to its spread.