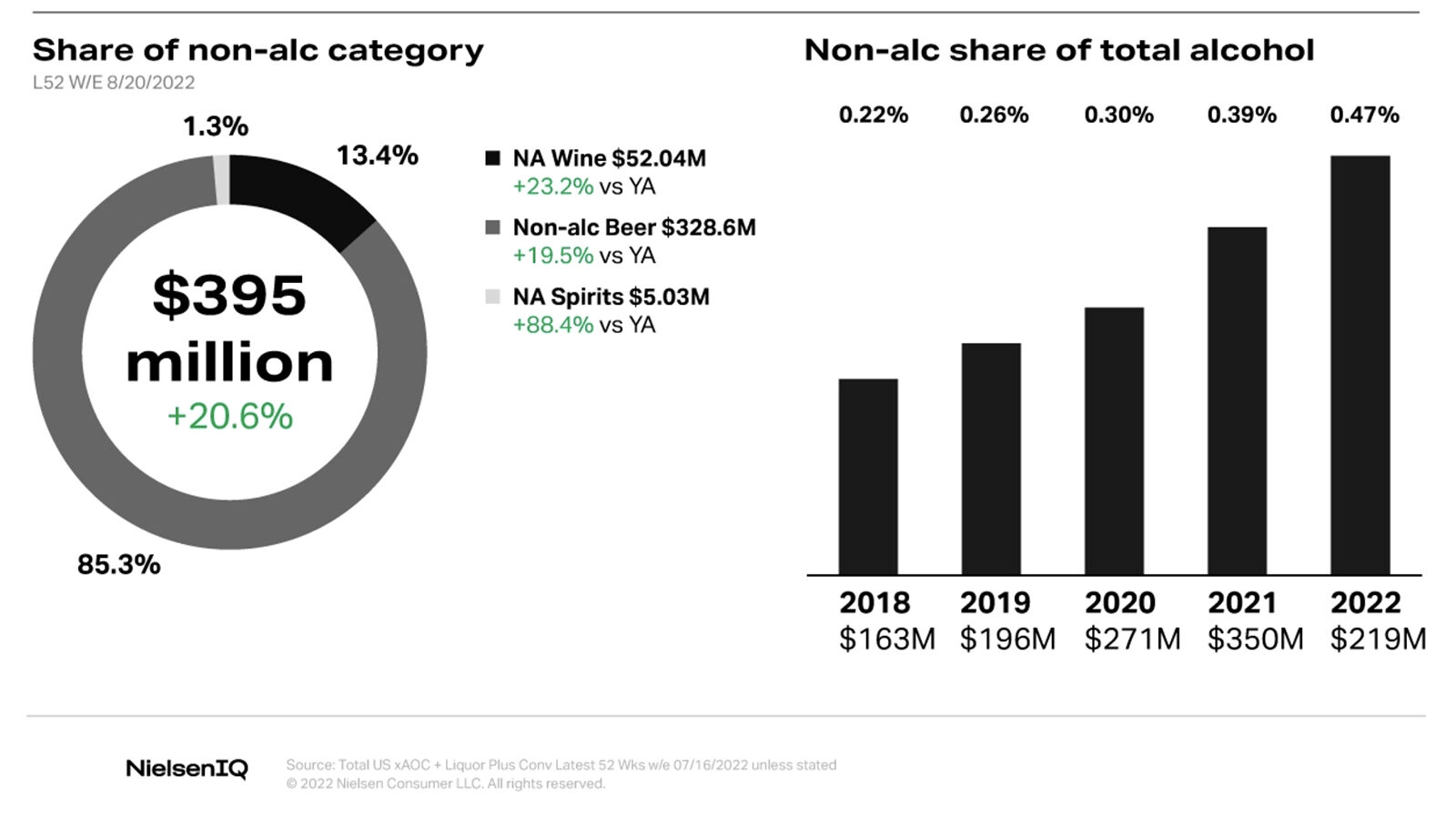 While pledging healthy resolutions at the start of the year is nothing new, the idea of adopting a "dry January" has been sharply gaining interest since it was launched as a campaign by the nonprofit Alcohol Change U.K. a decade ago. Equally gaining momentum is the market for innovative wellness products, such as plant-based protein and non-alcoholic beverages.    
According to data compiled by NielsenIQ, between August 2021 and August 2022, U.S. sales of nonalcoholic beers, wines, and spirits totaled $395 million, a year-over-year growth of nearly 21%. 
Nonalcoholic beverage sales have been steadily capturing a slice of the overall alcohol U.S. market. While nonalcoholic sales only account for around .47% of the total alcoholic beverage market (as of July 2022), analysts project growth in this category as well as in low-alcohol products (defined as drinks with an alcoholic strength by volume, or ABV, between 0.05% and 1.2%).
Globally, the nonalcoholic and low–alcohol beverage market is valued at $22.5 billion, according to InsightAce Analytic. It is expected to reach $68.9 billion by 2030.