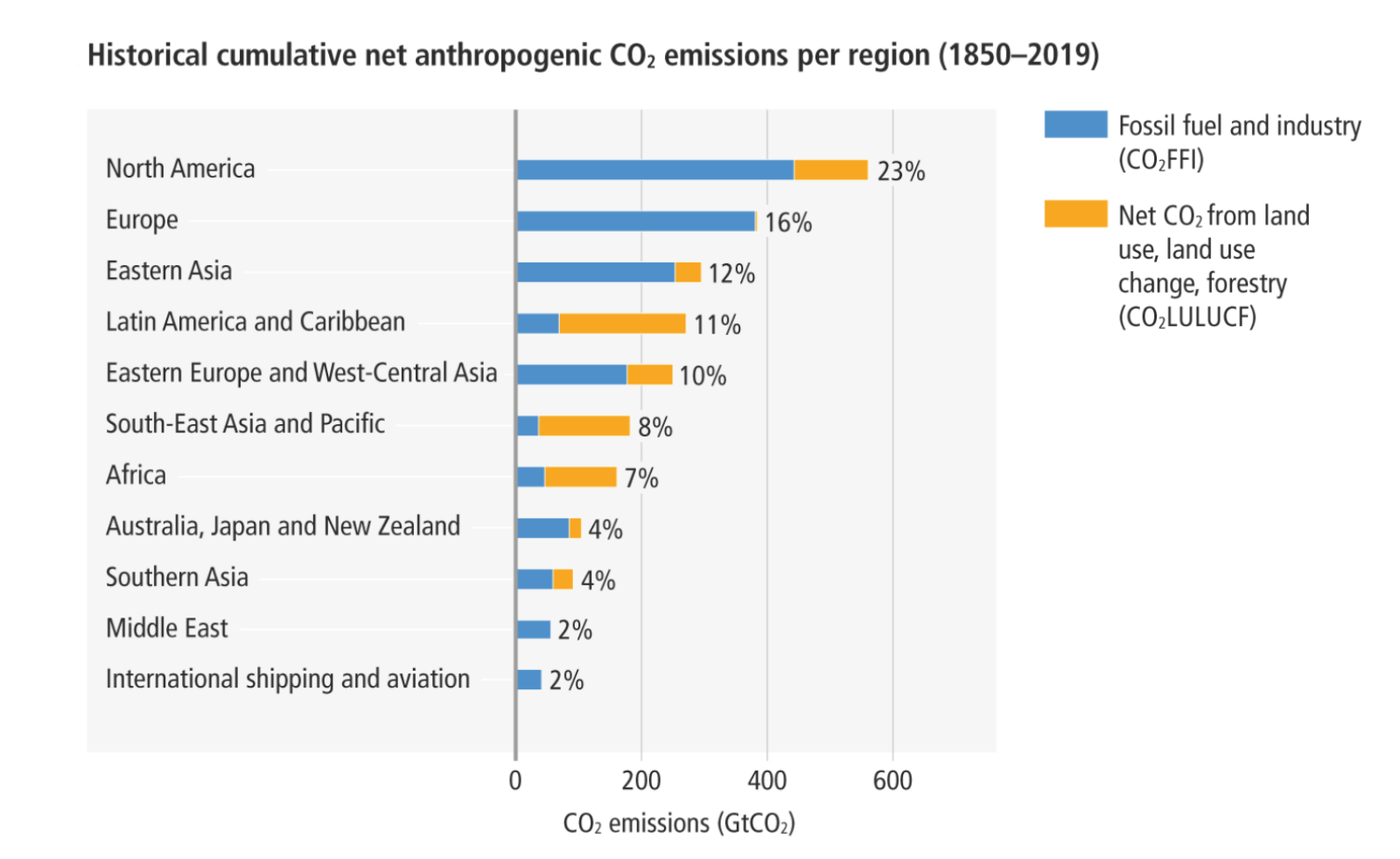 A new report by the UN's Intergovernmental Panel on Climate Change (IPCC) warns that unless countries reduce their fossil fuel emissions by 43% in the next decade, the goal of limiting global warming to 1.5 degrees Celsius will be out of reach. 
Scientists say that if Earth's temperature rises by more than 1.5 degrees Celsius (2.7 degrees Fahrenheit), the effects of climate change will be catastrophic — including natural disasters, drought, famine and rising sea levels.
In 2010-2019, global greenhouse gas emissions were at their highest levels in human history, though the rate of growth has slowed. North America leads the rest of the world with the most greenhouse gas emissions, followed by Europe and Eastern Asia.
The IPCC says there is still time for governments and the energy sector to take action to limit global warming by 2030. The decreasing costs of batteries and solar and wind energy and the increasing laws governing energy efficiency are steps in the right direction. But preventing the worst effects of climate change will require major transitions in the energy sector from fossil fuels to alternative energy sources like hydrogen.