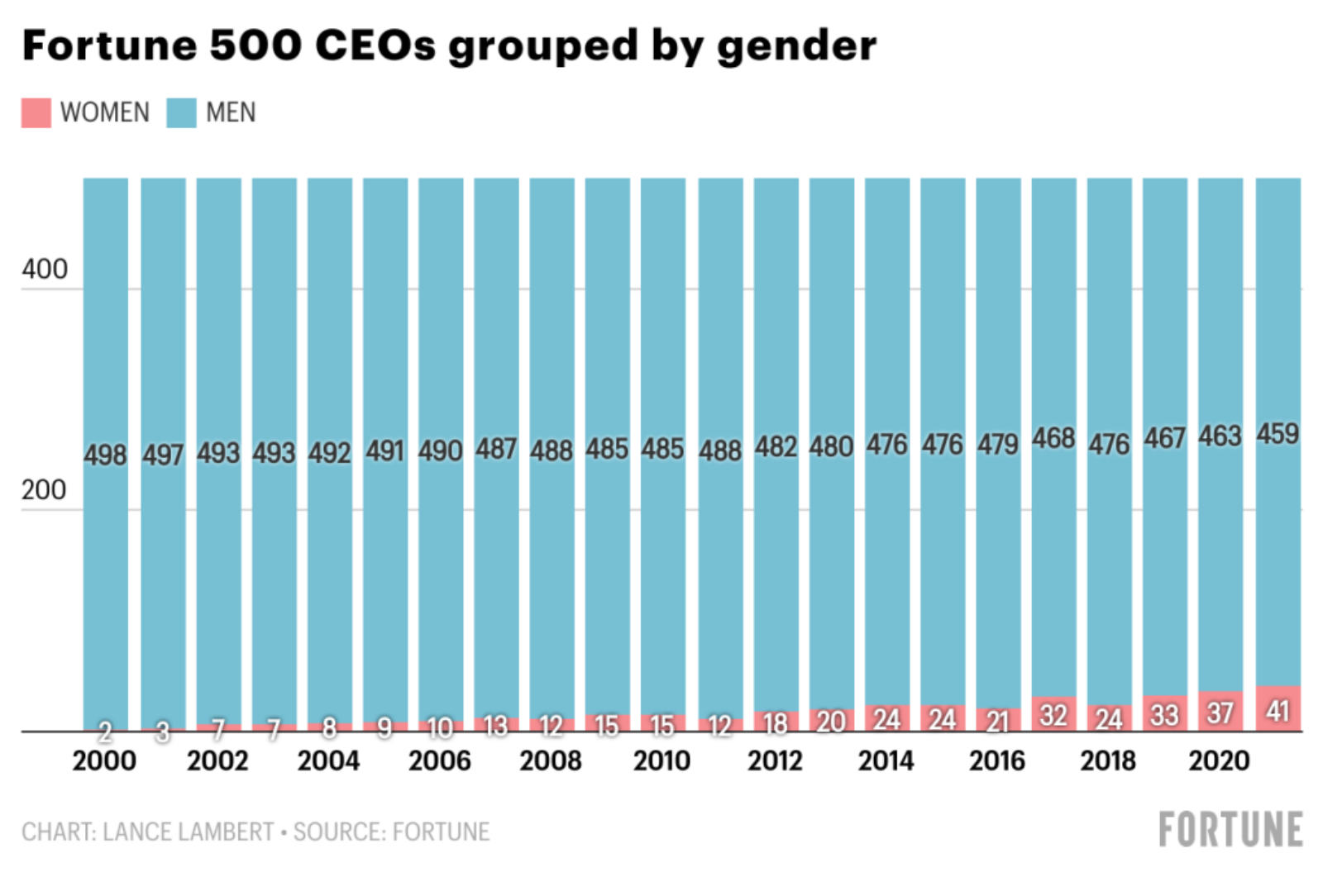 This past year, the amount of women in chief executive officer roles at the world's largest companies reached its highest level since Fortune began tracking its eponymous list 67 years ago. 
Forty-one of this year's Fortune 500 have women in their highest executive positions, more than tripling the amount from just a decade ago. Meanwhile, a total of 23 women are in CEO roles of Global 500 businesses. In addition to the record number of total executives, this year's lists also featured the highest-ranking American business ever run by a female CEO and, for the first time, multiple companies with Black women CEOs. (Black women representation on the boards of S&P 500 companies also increased by over 25% this year.)
While these milestones are key markers in measuring the broad progress of gender equity in corporate leadership, the record number of women CEOs still represents only 8.1% of the American list and 4.6% of the global total. Given that the COVID-19 pandemic has sharply exacerbated gender inequality across the workforce, all companies — but especially the most prominent in the world's largest markets — will need to continue to focus on prioritizing gender parity at all levels of operations.