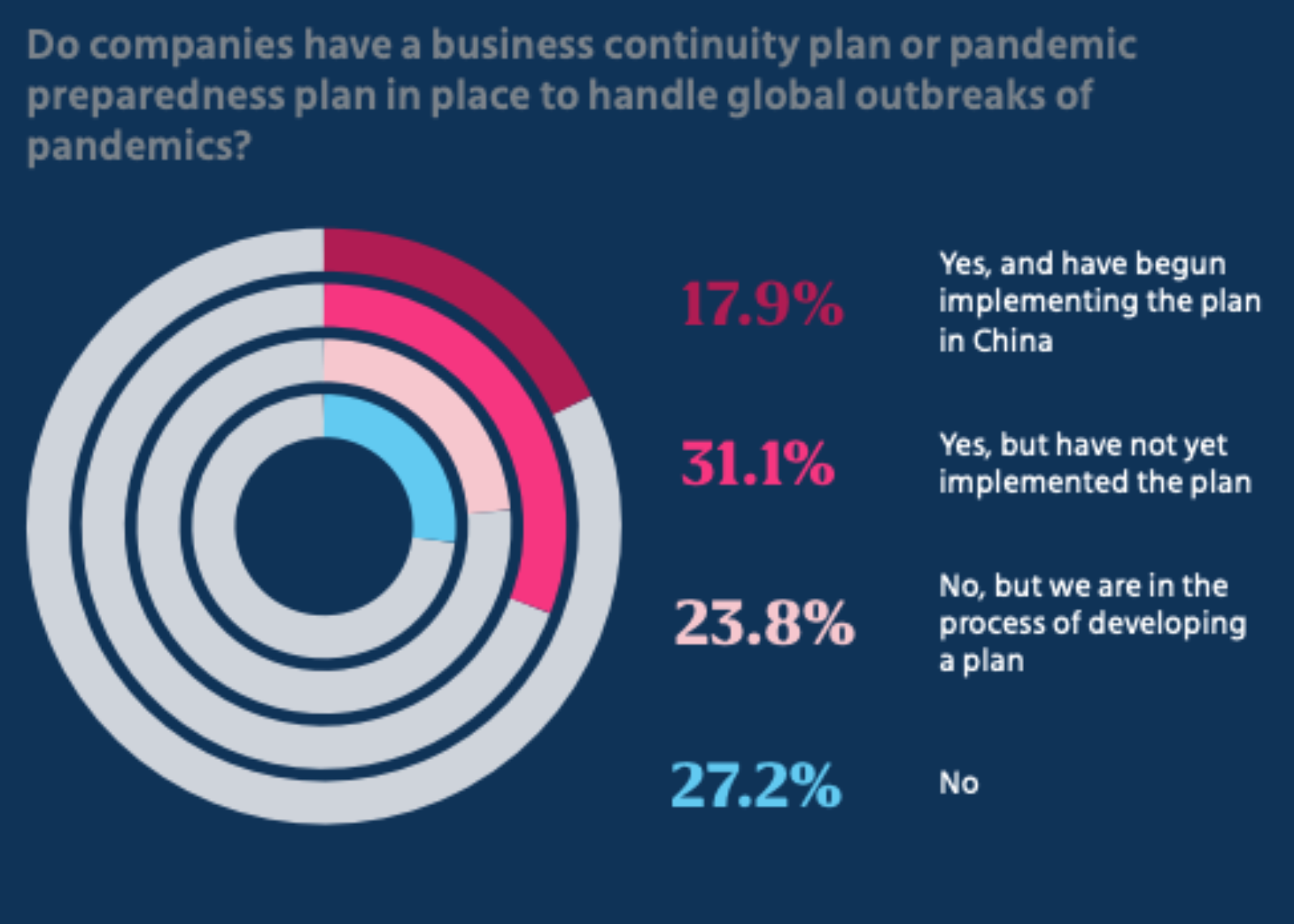 A new survey shows that half of global companies have a "business continuity plan" to deal with pandemics like the coronavirus, but only one-third of them are currently implementing it.
The Mercer survey queried businesses worldwide on their response to the coronavirus and found that 59% of them have closed some of their operations in China or Hong Kong. An overwhelming majority of respondents, 86%, expressed concern over the disease, with 37% "very concerned." 
Half of the companies surveyed are worried about severe impacts to their business should COVID-19 spread to their workforce, as well as the anticipated economic disruptions. More than half of the companies surveyed were based in North America and 20% in Western Europe.