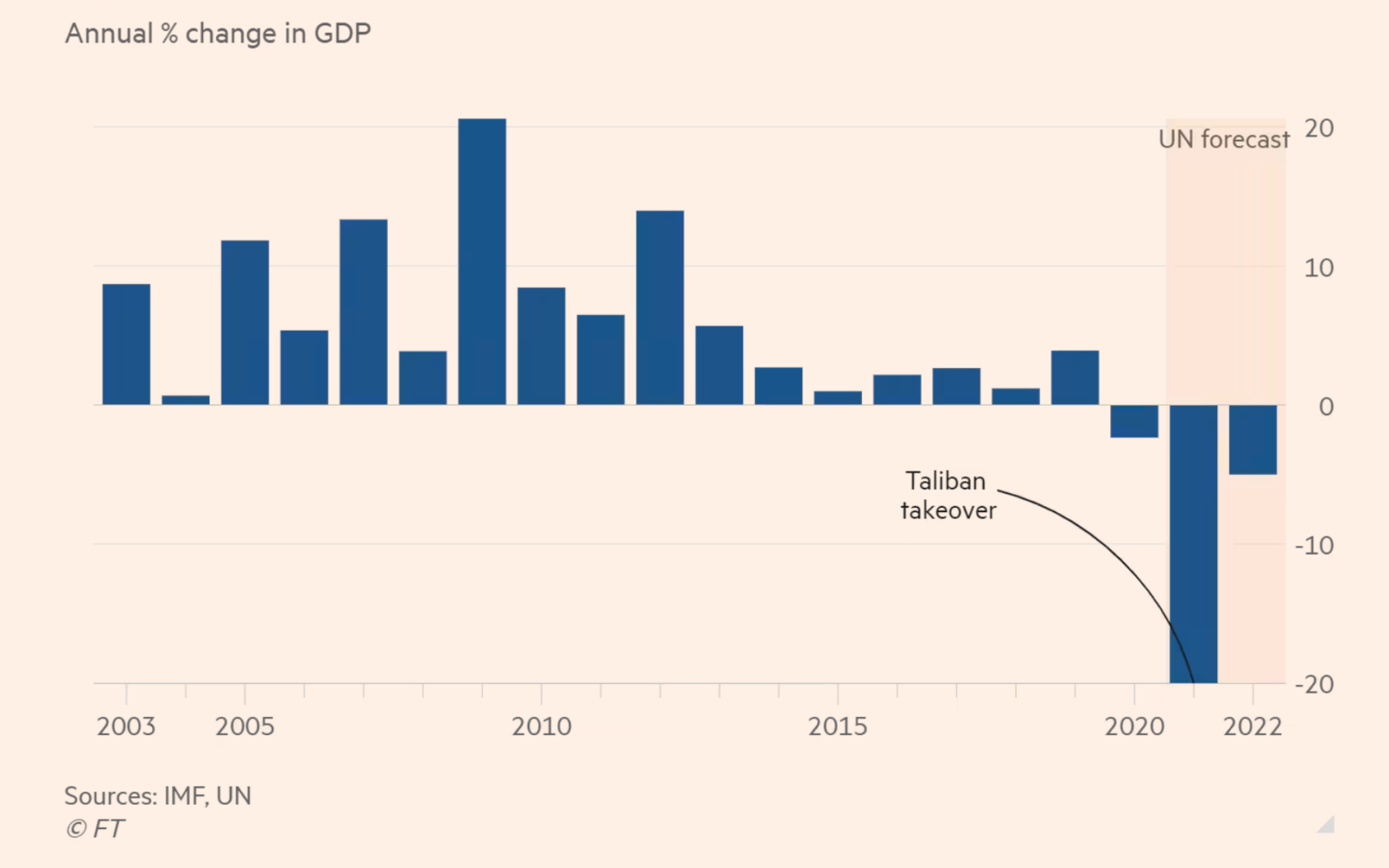 One year after the Taliban took power in Afghanistan following the withdrawal of U.S.-led troops, Afghanistan's gross domestic product has sharply declined and food insecurity has risen. The UN Development Program estimated that Afghanistan's GDP fell 20% in 2021 and will shrink another 5% this year. The World Bank and International Monetary Fund estimate that the country's GDP could fall by up to 30%.
Afghanistan's economic decline has been exacerbated by mismanagement under the government, rising inflation, and the collapse of the country's banks. Even before the Taliban took over, 75% of Afghanistan's economy was dependent on foreign aid — much of this aid has now been cut off by Western sanctions that have also frozen billions in foreign reserves. 
As a result, 37% of Afghan households say that they don't have enough money for food. More than four out of five households say they have significantly lost income since the change in regime. However, the World Bank reports that employment has increased at the national level, driven largely by an expansion of employment in rural areas.