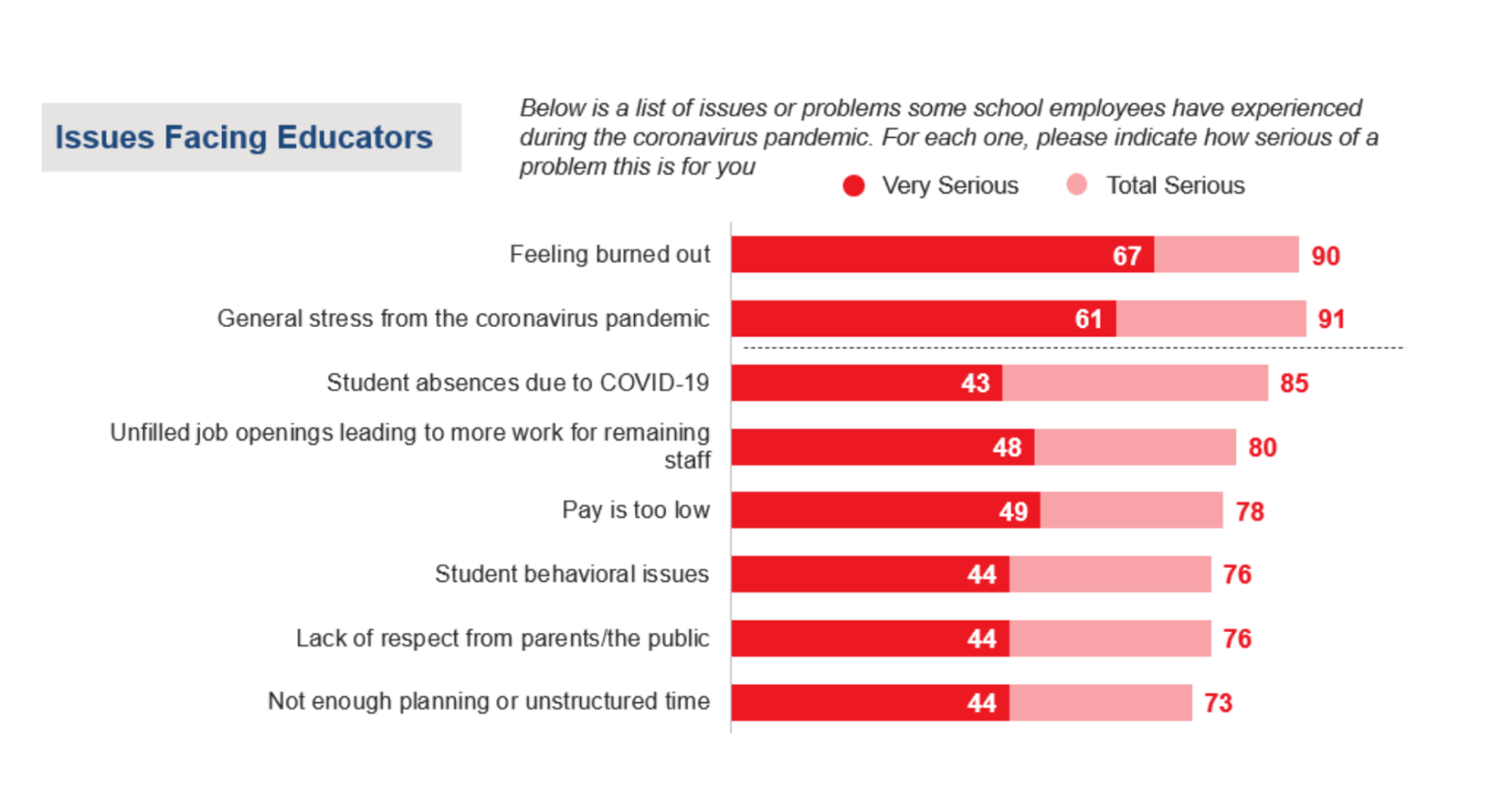 Fifty-five percent of American teachers say they are thinking of quitting early because of the pandemic, a new survey from the National Education Association finds. That's nearly double the number of educators who said they were thinking of retiring early in July 2020. The January poll found that of the 3,621 teachers who responded to the survey, 90% say that feeling burned out is a serious problem. 
According to the U.S. Bureau of Labor Statistics, approximately 600,000 educators have left the profession since January 2020. A disproportionate percentage of those who are leaving — 62% of Black and 59% of Hispanic/Latino educators — are already underrepresented in the teaching profession. 
Almost all of the educators surveyed (94%) say their school is open for in-person learning, and teachers whose schools aren't open for in-person teaching say that staff shortages, rather than concerns over COVID-19, are the reason for closure. Those who have stayed in the profession continue to take on additional duties for sick colleagues during the pandemic and are handling unprecedented levels of stress.