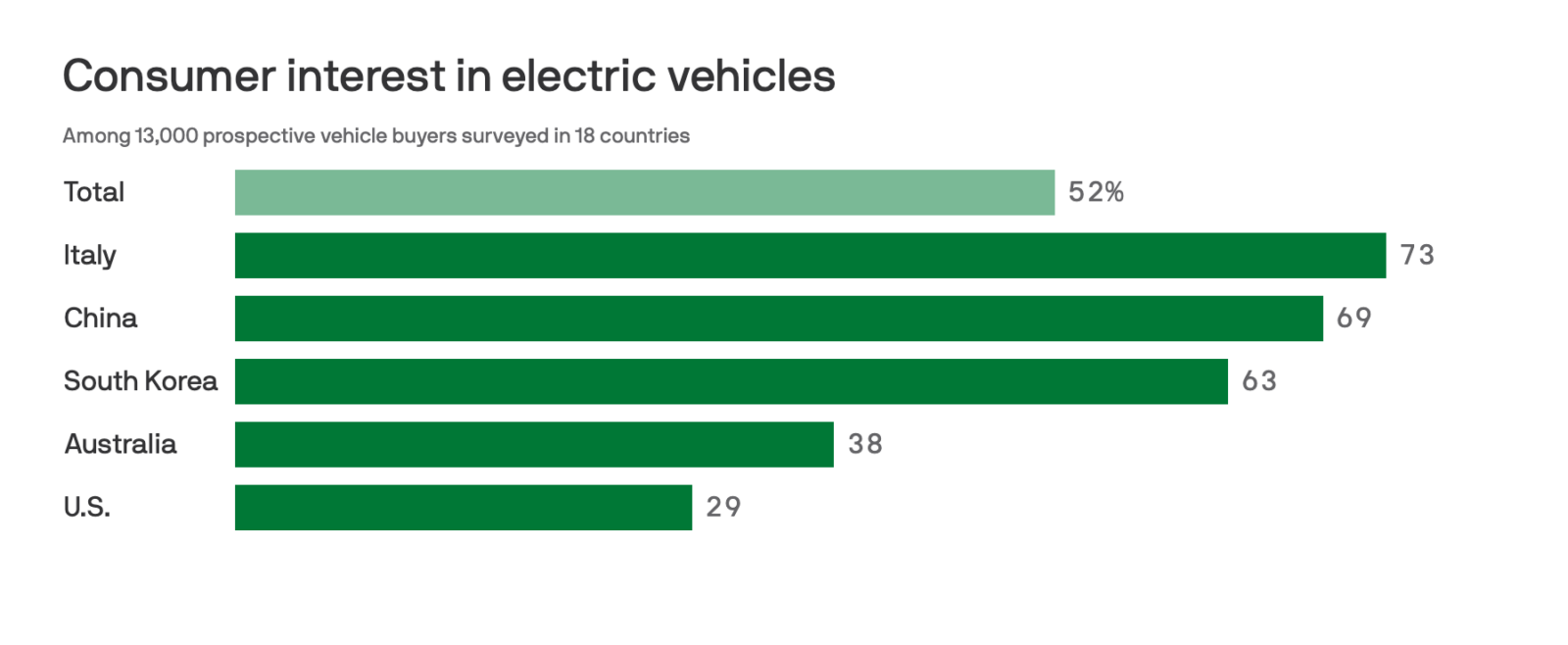 More than half of car buyers around the world want to go electric, according to new research on consumer habits. Fifty-two percent of people looking to buy a car said they want their next car to be an electric vehicle — the first time the number has exceeded 50%.
Italy has the most consumer interest in electric vehicles (73%), followed by China (69%) and South Korea (63%). Australia (38%) and the U.S. (29%) are the least interested in electric vehicles out of the 18 countries surveyed. The vast majority of people, 88%, said they are willing to pay more for an electric car.
The survey shows that the world may have reached a tipping point when it comes to electric vehicles, which could help reduce global warming. The interest in EVs has risen rapidly — 22 percentage points — over the last two years, driven primarily by concerns over climate change or government penalties on gas-powered vehicles. Fossil fuel emissions from automobiles and other vehicles are a significant contributor to global warming.