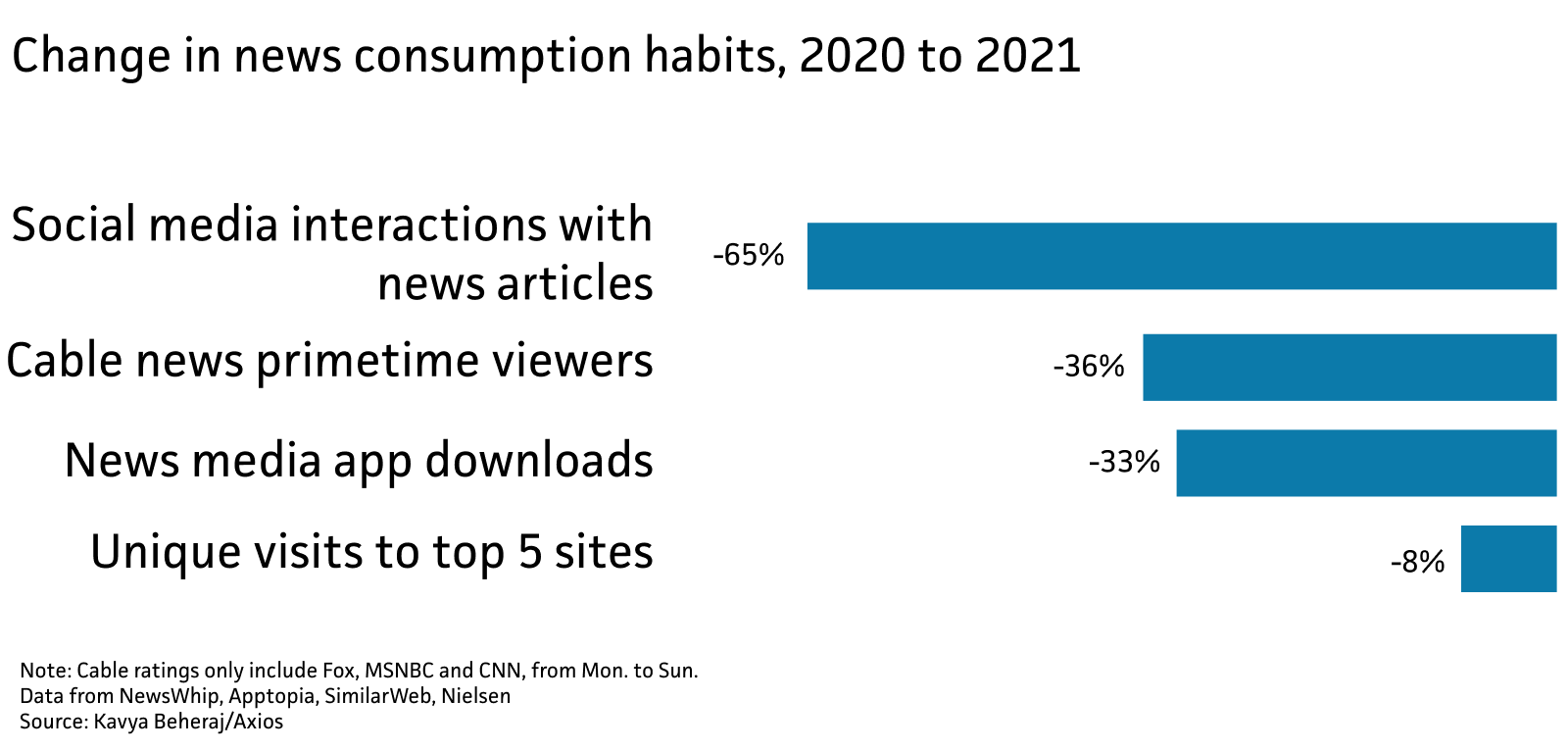 The news industry is in dire straits, according to a recently published analysis by Axios. Comparing performance for 2021 to the year prior, top news companies saw a decrease of 65% of social media interactions and a 33% decrease in app downloads. Cable news primetime viewers, similarly, fell by 36%.
Furthermore, unique visits to the top five websites fell 8%. An earlier report by Axios pointed to some publishers seeing as much as a 43% decrease in traffic in the first half of 2021.
The decrease in traffic coincided with the inauguration of President Joe Biden, who intended to be a "no drama" president. As vaccines were deployed, the reopening of the economy meant less focus on COVID-19, which drove a lot of the engagement in 2020. The decrease in engagement also comes as alternative media formats, such as podcasts, continue to increase in popularity, leading to a fragmentation of attention.