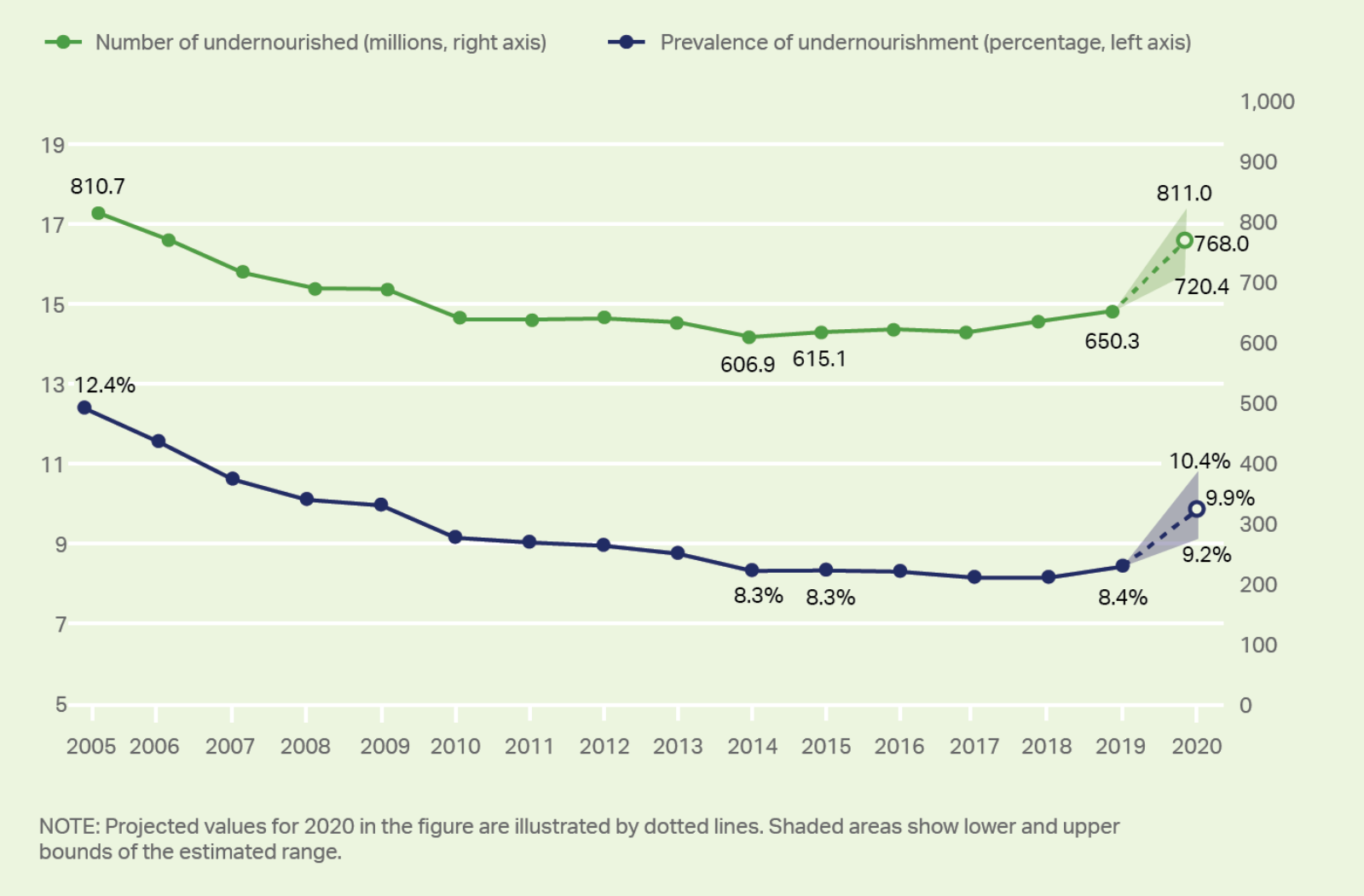 For the first time in five years, the amount of people in the world experiencing hunger increased in 2020, from 8.4% to 9.9%. Around 800 million people experienced hunger during the COVID-19 pandemic — up by more than 100 million from the previous year.
Food insecurity has been slowly rising since 2014, but COVID-19 sped this up through recessions, supply chain disruptions and increased food prices. Over the next 10 years, world hunger is expected to decline. However, the global total is still predicted to be just below 660 million — "about 30 million more compared with a scenario in which the pandemic had not occurred, which shows how lasting the effects are likely to be," wrote Gallup. 
In order for 193 countries to honor their pledges to end world hunger by 2030, a UN report calls for policymakers to enable an "environment of governance mechanisms and institutions" that will transform the food systems, improve nutrition and provide access to healthier diets for all.