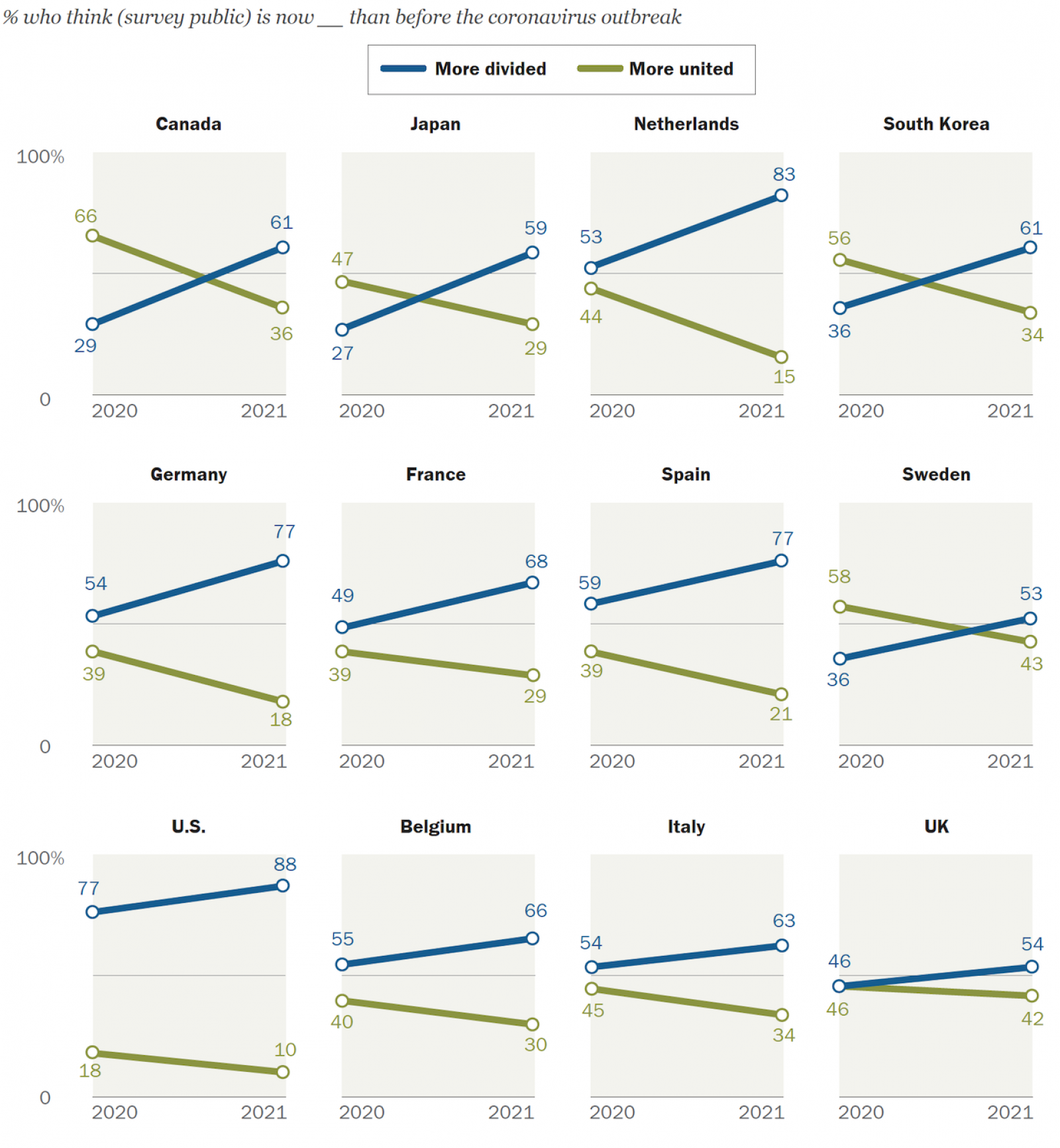 Over sixty percent of the publics surveyed feel their countries are more divided now than prior to the pandemic. Among 17 advanced economies, more people in the U.S. (88%) felt increased division compared to any other country, followed by the Netherlands, Germany and Spain. Only 34% of countries surveyed feel more united this year, according to Pew Research Center.
Those with negative views of the economy are more likely to report societal division. Attitudes about COVID-related restrictions also affect the public's sense of division: Those who believe there should have been fewer restrictions are more likely to agree that society has grown more divided. 
As economies recover this summer and vaccine distributions continue, 75% of respondents have confidence that their health care system can handle future global health emergencies, but a median of 65% continue to feel the day-to-day impact of COVID-19 a great deal.