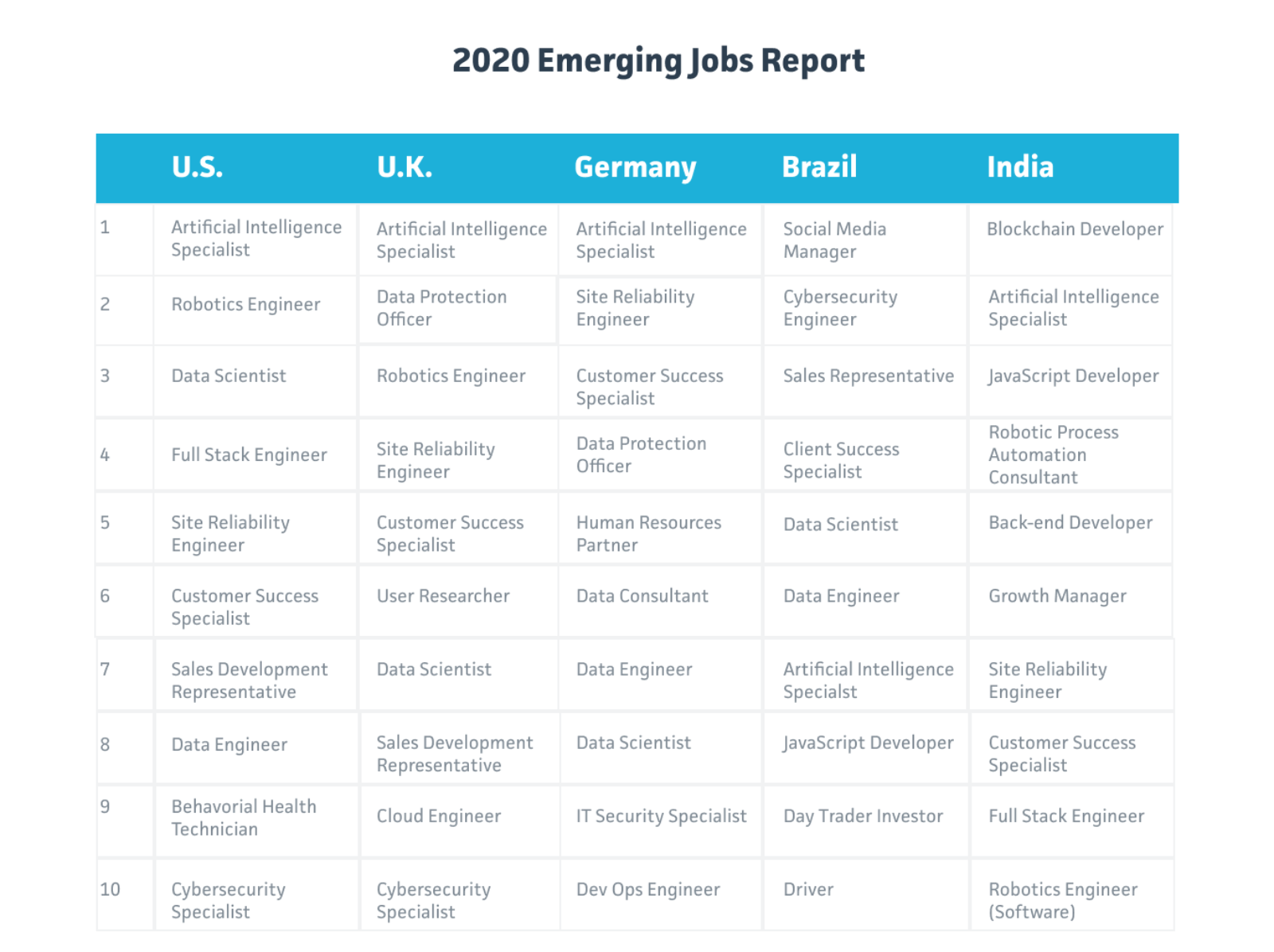 The most in-demand jobs in the world's major economies are still being driven by technology, but with a footnote — the persistent growth of human-facing roles. LinkedIn's Emerging Jobs outlook for 2020 points to artificial intelligence specialists as the most coveted role across major economies, including the United States, Germany, the U.K., and in the emerging tech hub, India. The push for AI is largely coming from the automotive industry, as ambitions to develop smarter vehicles proceed in earnest.
And it's not just tech firms hiring for tech-specific roles — all industries are now embracing technology and building up resources for the new hi-tech, digital era. The pharmaceutical industry in the U.K., for example, "has the highest year-on-year growth when it comes to hiring for these jobs."
But rising up in the ranks are numerous people-facing jobs, such as customer success specialists and sales development representatives. Organizations are aiming to be proactive about understanding client needs, doing away with the traditional reactive posture to customer service.