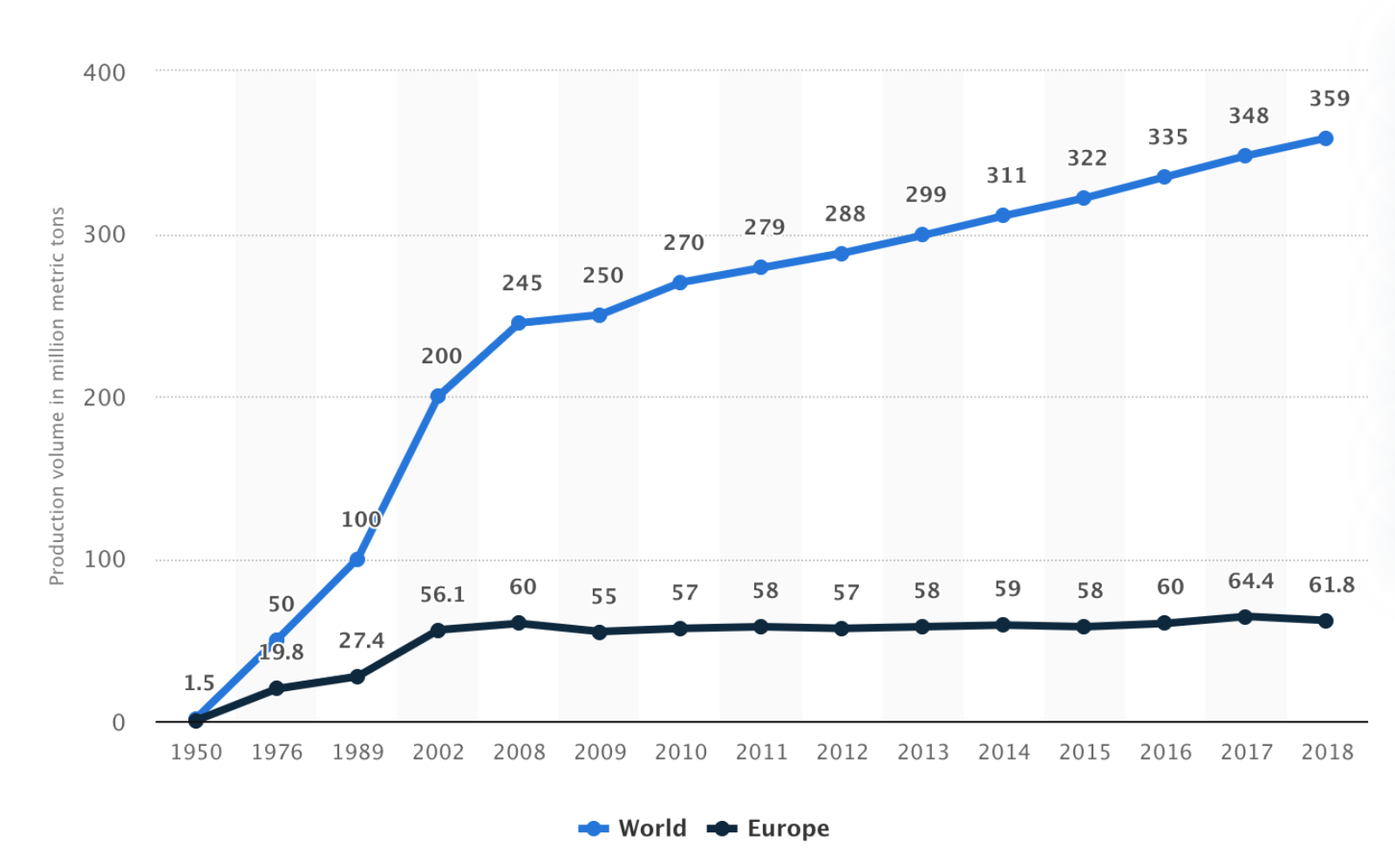 Total global production of plastics topped 359 million metric tons in 2018, continuing a measured but steady increase since 2008, according to Statista.com. Production in Europe, meanwhile, slowed to 61.8 million metric tons in 2018 from a peak of 64.4 million metric tons in 2017. According to Statista, 30% of all plastic produced in 2018 came from China, compared to 17% from Europe. 
In 2018, 9.4 million metric tons of plastic post-consumer waste were collected in Europe for recycling, as consumers and the industry pay more attention to plastic disposal and end use, according to a 2019 report by PlasticsEurope.  
The trade organization says the plastics industry employs more than 1.6 million people in Europe and contributed 28.8 billion euros to public finances and welfare in 2018.