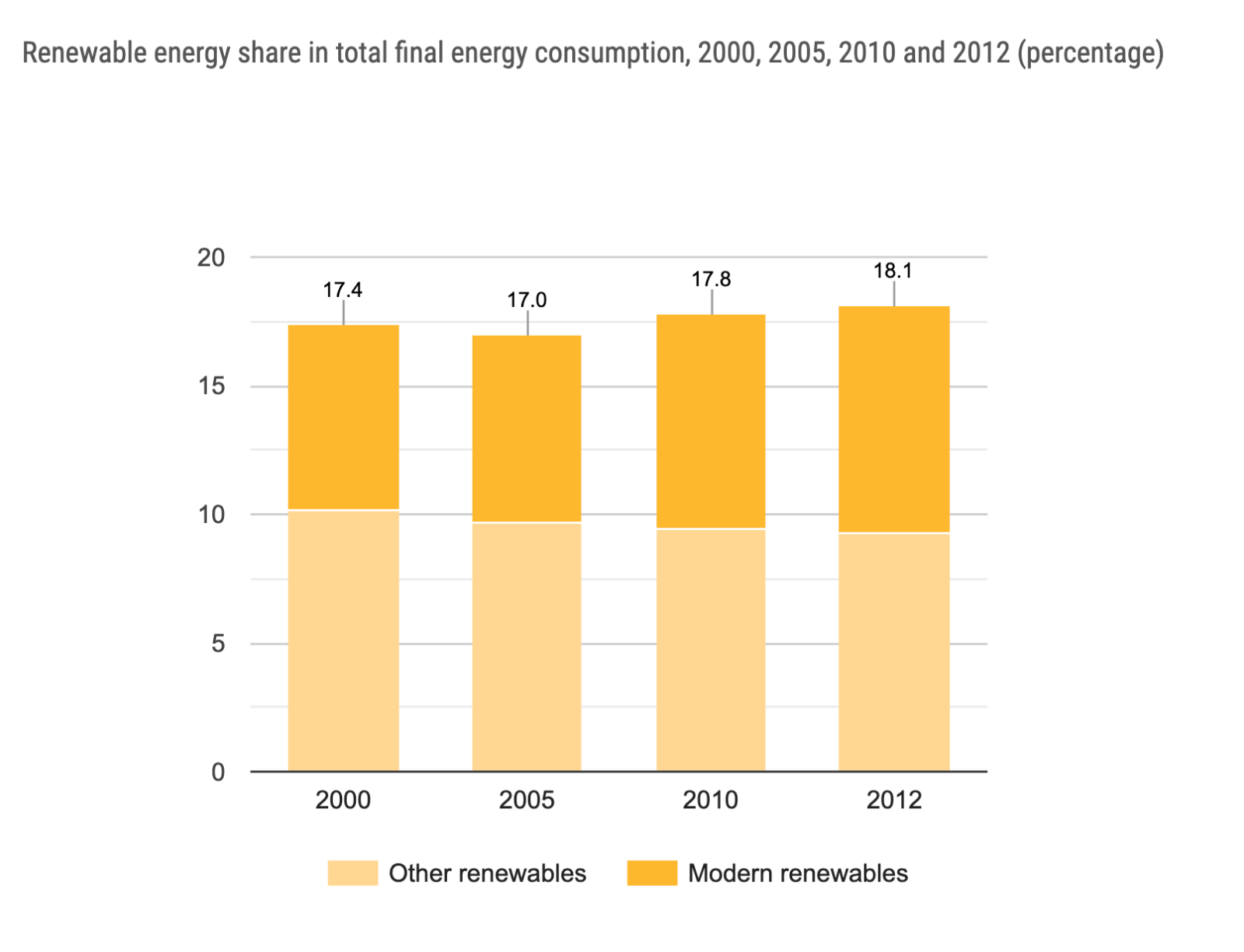 The world is making progress in moving from fossil fuel use to climate-friendly, renewable energy, but still won't meet the United Nations' goal of reducing greenhouse gas emissions by 2030. Energy is the biggest contributor to climate change, responsible for 60% of global greenhouse gas emissions. But millions of people still lack access to electricity, and the pandemic increased disparities in access.
As of 2019, 17.7% of the world's energy consumption was renewable, according to the United Nations' sustainable development goals. Total renewable energy use increased by a quarter between 2010 and 2019. That is the fastest rate of growth since 2012, owing to the increased use of hydropower, wind and solar power.
But to reach the U.N.'s global climate goals, the annual improvement of energy intensity needs to speed up from the most recent rate of 1.9% to 3.2% by 2030. Increasing global access to electricity will also be a key part of moving away from fossil fuels. About 15% of the world, or 1.1 billion people, don't have access to electricity, and an estimated 3 billion people burn coal, wood or animal waste for cooking and heating.