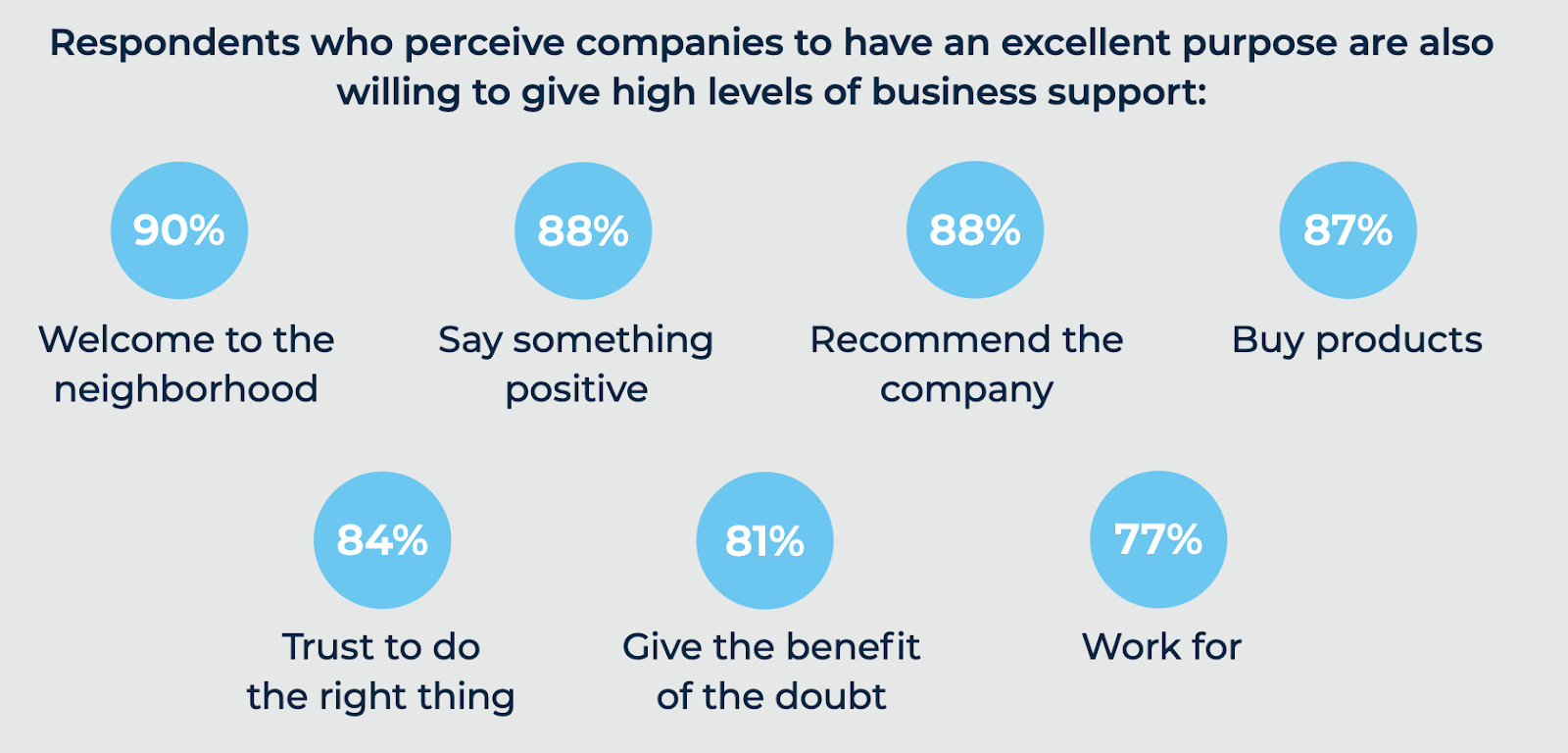 Corporate leaders worldwide acknowledge that delivering on a brand promise that transcends products and services is the most important task this year, according to RepTrak's annual Global Trends in Reputation report.
The survey was conducted in Q4 2019, emphasizing that corporate trends were shifting toward greater external reputation management prior to the coronavirus crisis. Now, that focus is being validated and, indeed, tested for companies worldwide, with heightened public scrutiny on how major corporations are responding to COVID-19 and the ensuing economic hardship.
Respondents identified developing a "higher purpose — i.e., instilling values in day-to-day practices that go beyond marketing slogans" — as their number one priority. This reflects public attitudes, which show that consumers are increasingly measuring brands by their ethical positions and the proactive social engagement of CEOs.