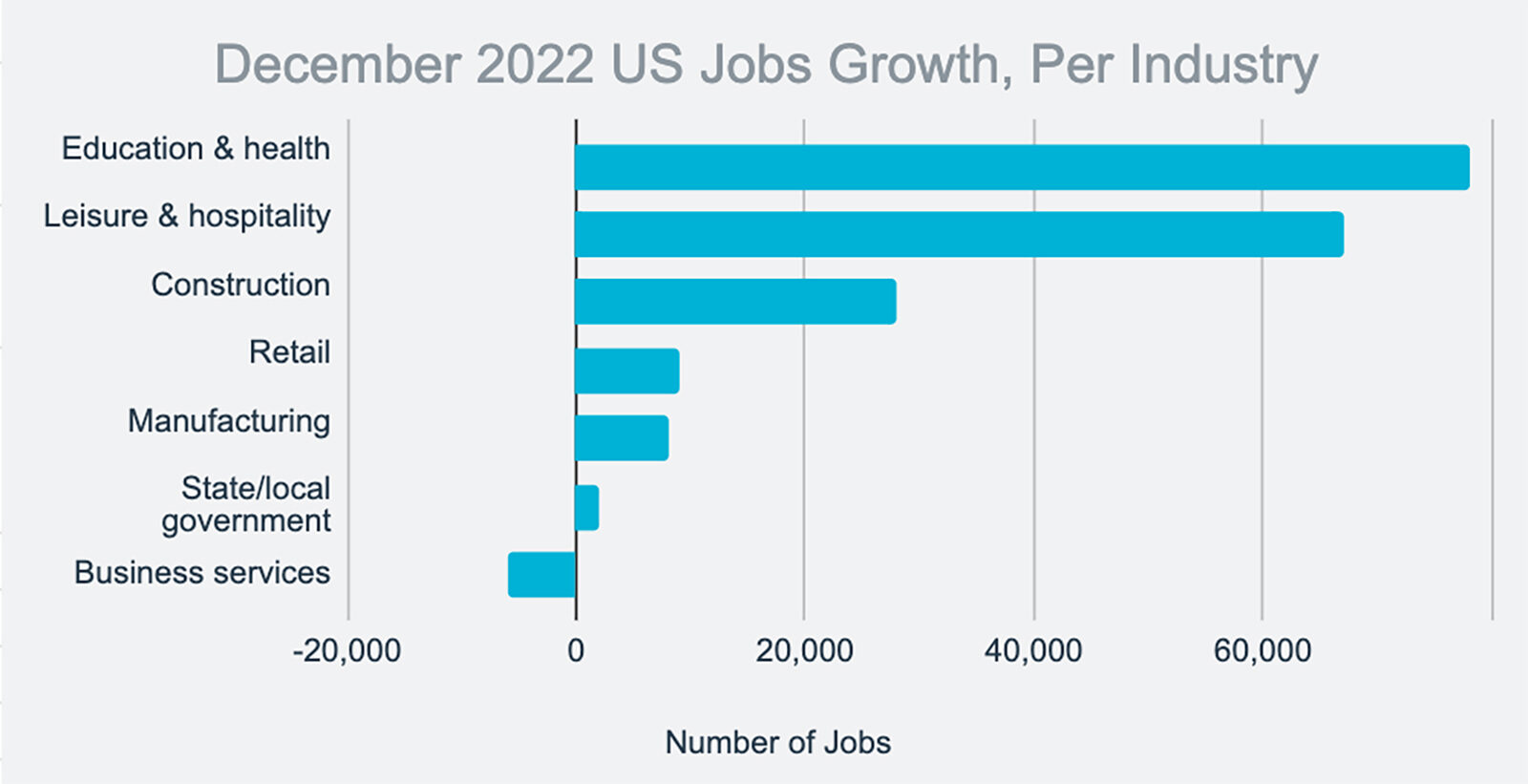 When it comes to retail, employers only added 9,000 jobs in December, according to the latest U.S. jobs report. This is lower than the monthly average of 16,000 jobs added throughout 2022. But one bright spot was grocery hiring. Grocery stores accounted for 5,700 retail jobs to close out the year.
This jobs report signals that the labor market is cooling slightly, even while unemployment matches the historic pre-pandemic low. Employers added 223,000 jobs in December, the smallest gains in two years, while unemployment fell to 3.5% from 3.7% in November.
Signs of a slowing retail sector were spotted in November — a prescient month to gauge the holiday shopping season. Consumers pulled back on retail spending, with declines in categories such as clothing and electronics. Meanwhile spending on services and experiences — restaurants, bars and travel — saw a bump, signaling that consumers were ready to splurge on activities they weren't able to during the pandemic.