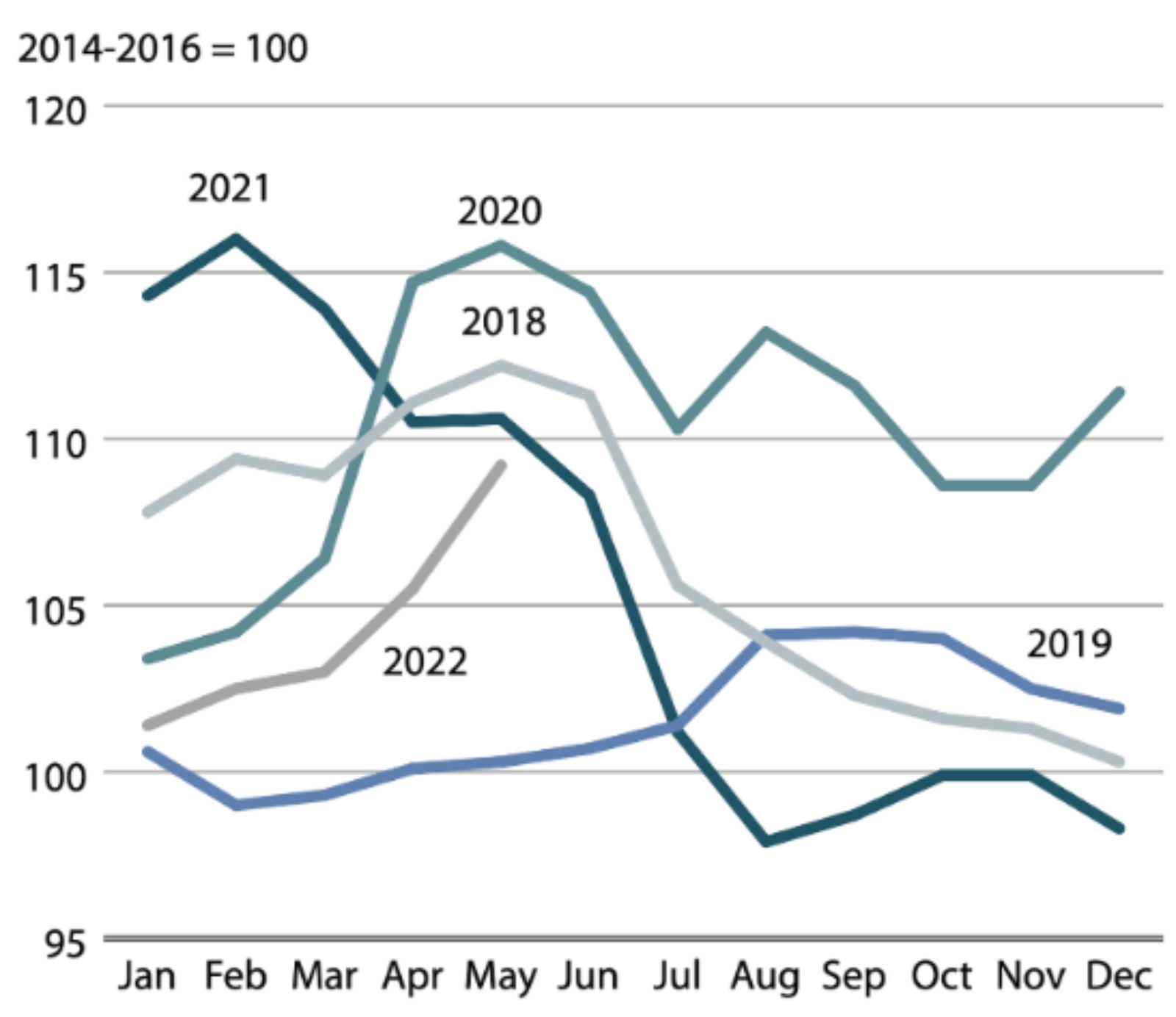 The price of rice continues to rise for the fifth consecutive month as global food prices soar to record highs, reports the Food and Agriculture Organization (FAO). Rice, a staple food throughout much of the world, has been more resilient against the price increases affecting other food commodities because of abundant harvests. But international rice prices have been rising since the beginning of the year and are now 11% higher than they were at the end of 2021.
Food prices have been rising precipitously around the world, as a result of Russia's invasion of Ukraine, higher energy and fertilizer costs, and other factors like food export bans. Wheat, another global food staple, has been particularly affected by the Ukraine crisis, with prices rising 55% since last year. Steep wheat prices could lead to an increased demand for rice, potentially pushing rice prices higher as the conflict continues.
The FAO warns that countries are expected to spend a record $1.8 trillion importing food this year, placing low-income countries at high risk for a food crisis.