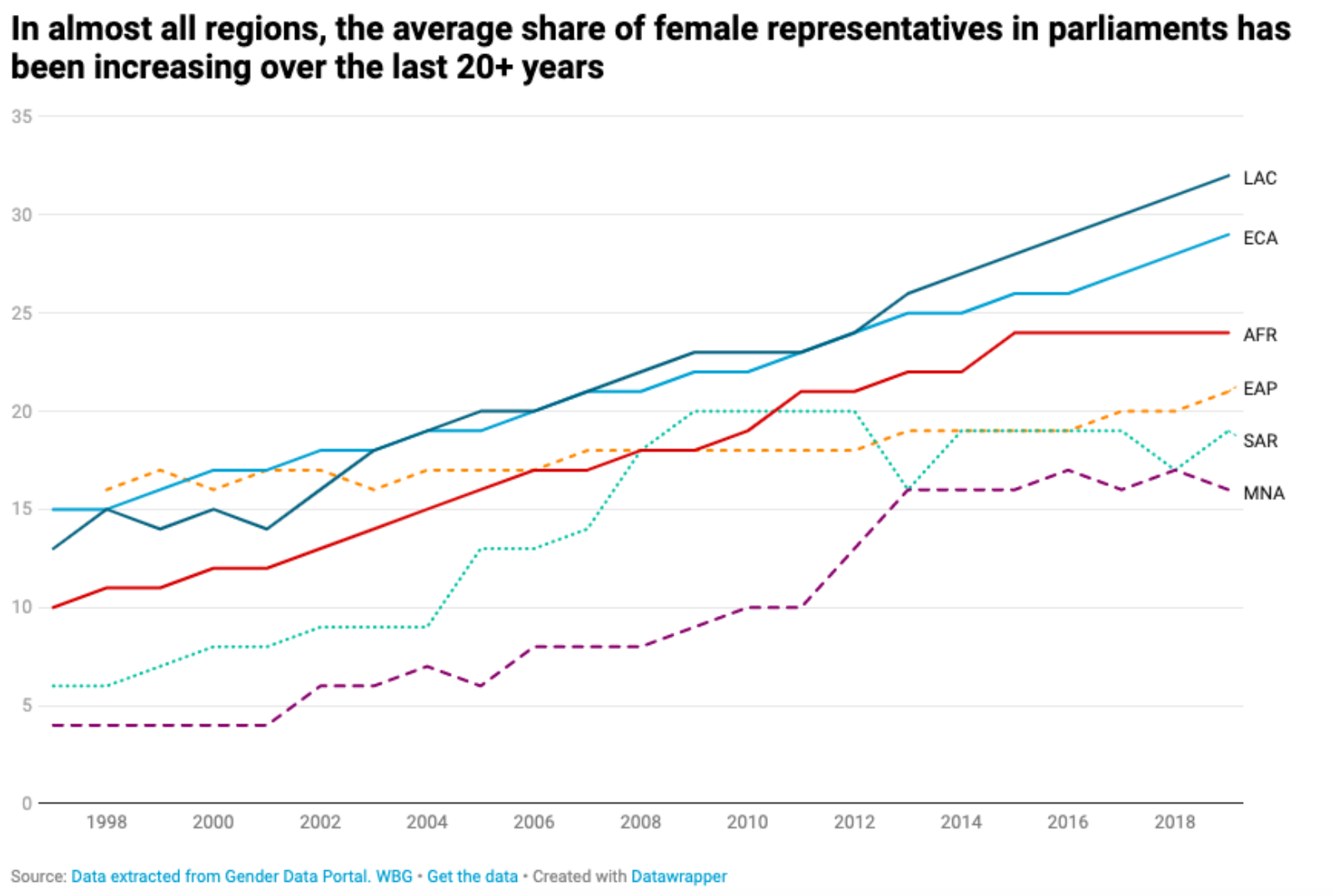 The proportion of women in parliamentary bodies across the world has increased over the past 20 years. The World Bank notes that, despite this improvement, "the global average share of women remains capped at less than one-third of parliamentarians."
The strongest development in female representation can be found in the Latin America and Caribbean, Eastern and Central Europe and East Asia regions. The Sub-Saharan Africa and Middle East and North Africa regions follow at a steady increase, yet overall progress is limited. The South Asia region saw its peak in the average share of female representatives between 2009 and 2012, but had the second-lowest share compared to the other regions as of 2019.
The World Bank found that regions with fair gender representation at national and subnational levels of their governments have more laws that incorporate equal opportunities in society and the economy. Gender equality has grown not only in governmental positions, but throughout the workplace, as employees demand transparency for gender equality.