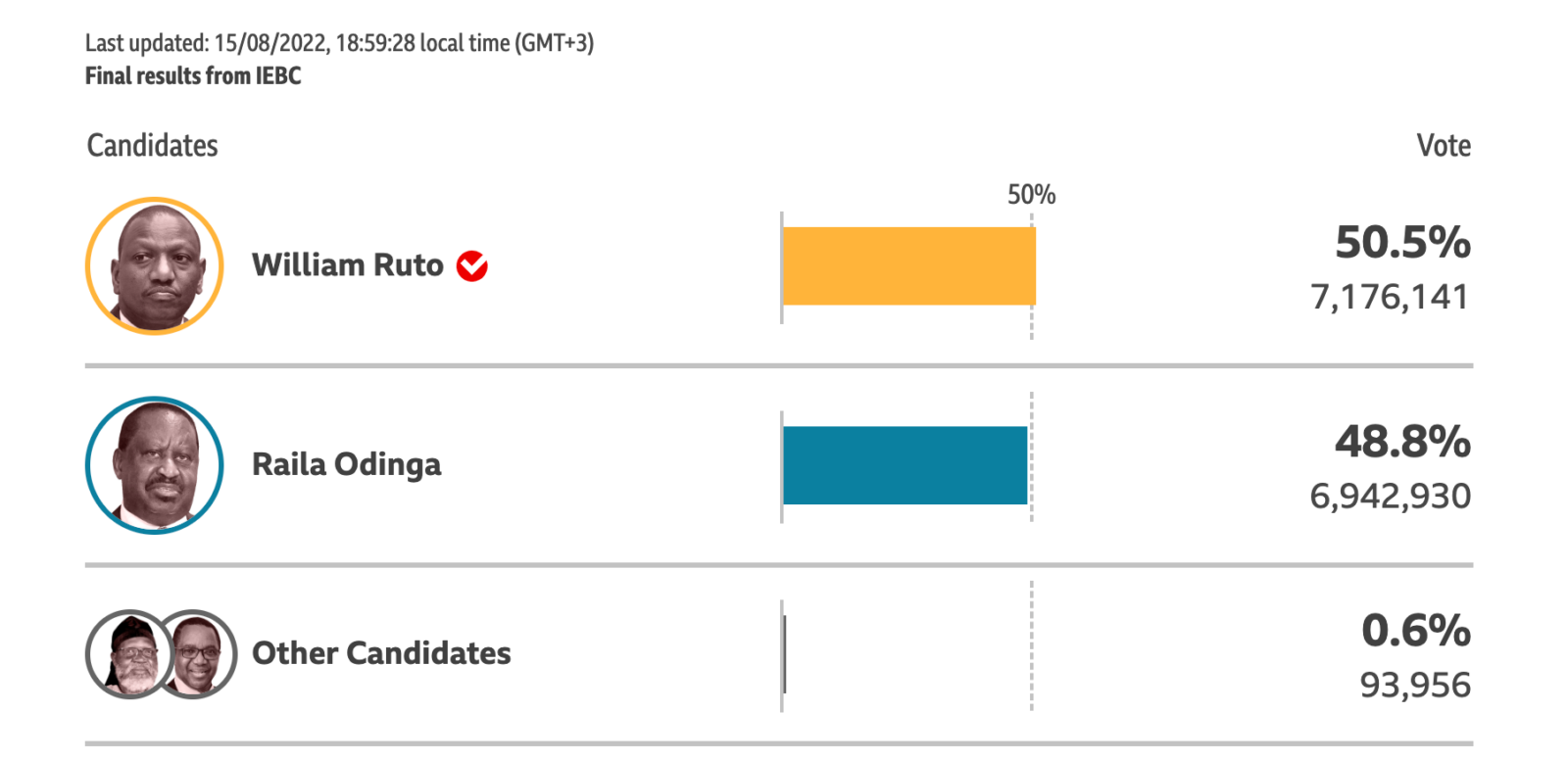 Deputy President William Ruto won Kenya's presidential election on Aug 9, 2022, after a close race between him and rival candidate Raila Odinga. After a week of tallying votes, Kenya's electoral commission ruled that Ruto had won with 50.5% of the vote vs. former Prime Minister Odinga's 48.8%. Ruto served as deputy president for nearly 10 years under President Uhuru Kenyatta.
The official announcement was delayed as Odinga's campaign alleged that Ruto's campaign had tampered with the ballot count, and four of the seven members of the electoral commission refused to endorse the result. Kenya has a history of disputed elections, with sometimes violent results — after the 2007 election, around 1,200 people were killed and 600,000 displaced.
After the contested 2007 elections, the International Criminal Court charged Ruto with crimes against humanity. The case was closed after he was elected Kenyatta's vice president in 2016. However, he subsequently fell out with the president and positioned himself in the election as an outsider fighting the political dynasties of Odinga and Kenyatta.