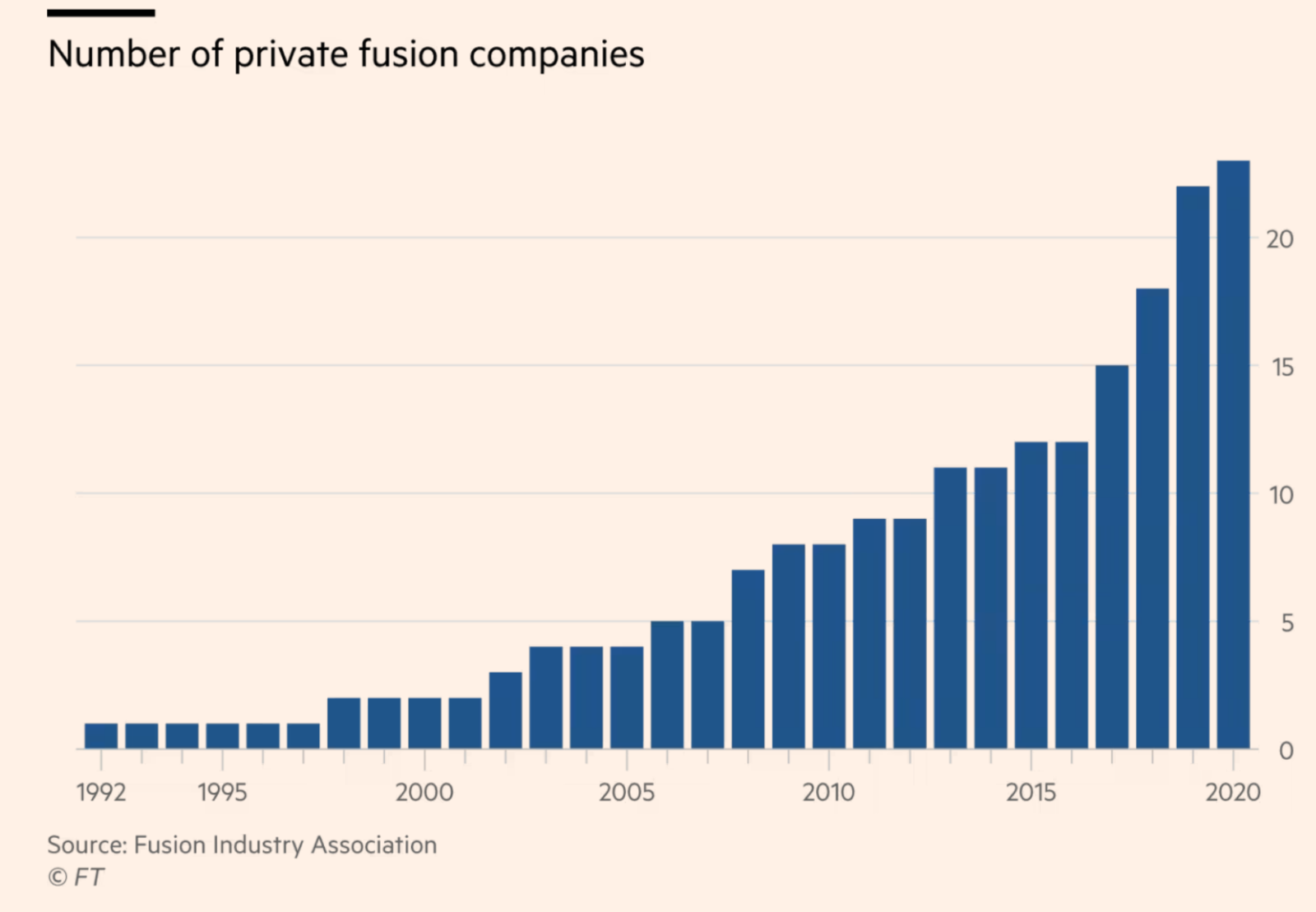 Scientists have made a breakthrough in re-creating the source of energy that powers the Sun, nuclear fusion. Since the 1950s, scientists have tried to harness the fusion reaction to produce clean, seemingly limitless energy. But until now, the reaction consumed as much energy as it produced, making it unusable as a source of energy gain. 
That changed last week when the federal Lawrence Livermore National Laboratory in California announced it had successfully produced the world's first fusion energy gain. The lab used a process called "inertial confinement fusion," which involves giant lasers blasting a nubbin of frozen hydrogen.
Fusion emits no carbon or radioactive waste, and one glass of fuel could theoretically power a house for more than 800 years. If produced on a large scale, fusion could provide a reliable alternative to fossil fuels and nuclear power plants. Though such large-scale production is at least decades away, a growing number of private companies (35 as of 2022) are hoping to profit off of the technology in the future.