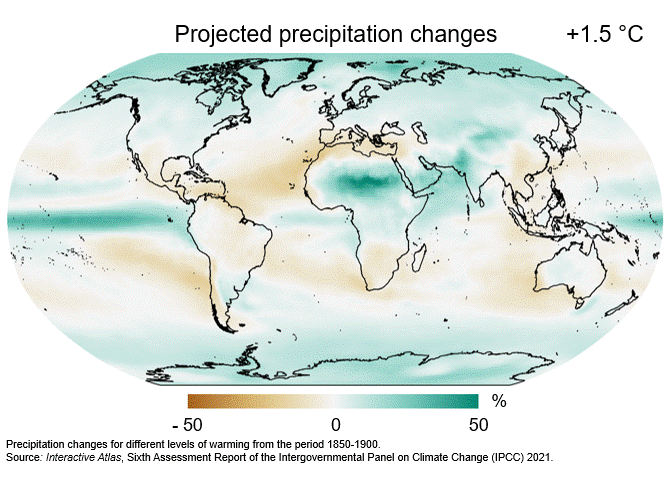 Temperatures will rise between 1.8 and 2.4 degrees Celsius by 2100, according to a Climate Ambition Tracker analysis of the decarbonization commitments made by countries at the 2021 COP26, which does not rule out higher levels of warming. 
In its latest report, the Intergovernmental Panel on Climate Change highlights how climate change is shifting global precipitation patterns: On average, wet regions are expected to become wetter and dry regions drier. 
Extreme rainfall events are becoming more common, and flood risk is increasing. Climate change is also reducing water availability in many regions, exacerbating drought, wildfire and health risks. According to the World Health Organization, by as soon as 2025 half of the world's population will be living in areas impacted by water scarcity. Changes in rainfall and rising temperatures will also compromise food security by reducing crop yields and livestock productivity.