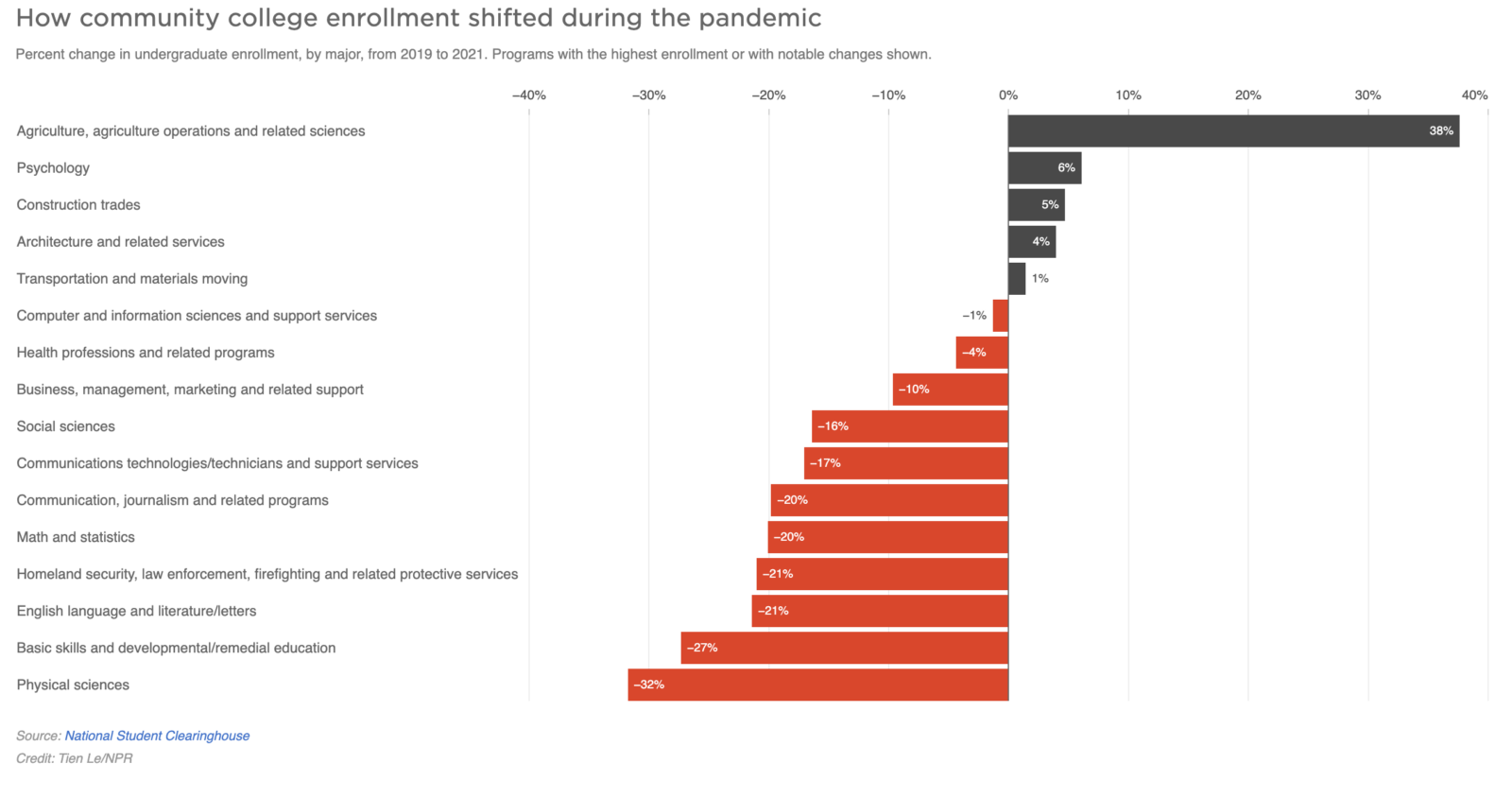 Community colleges in the U.S. have seen a steep enrollment drop: 750,000 students have left two-year colleges or decided not to enroll since the pandemic began. Instead, students are flocking to programs or degrees that teach skilled trades, including agriculture, HVAC and automobile repair, and construction.
Over the last two years, approximately 1 million fewer students overall have enrolled in college — both four-year and two-year — according to the National Student Clearinghouse Research Center. Community colleges have been most affected, with an enrollment drop of 13%. 
Barriers to college increased during the pandemic, as hourly workers were laid off, children switched to remote schooling from home, and students tried to learn virtually from potentially disruptive environments.
Skill-based and technical programs have been the exception; across the U.S., associate degree programs in areas such as agriculture have continued to attract students. Workforce training programs that teach specialized skills like medical technicians, construction inspectors, electricians, and more have also been in demand as labor shortages continue. And while workers with degrees from four-year colleges often out-earn workers without, a recent study from Georgetown University's Center on Education and the Workforce found that 28% of workers with associate degrees earned more money than half of all workers with bachelor's degrees.