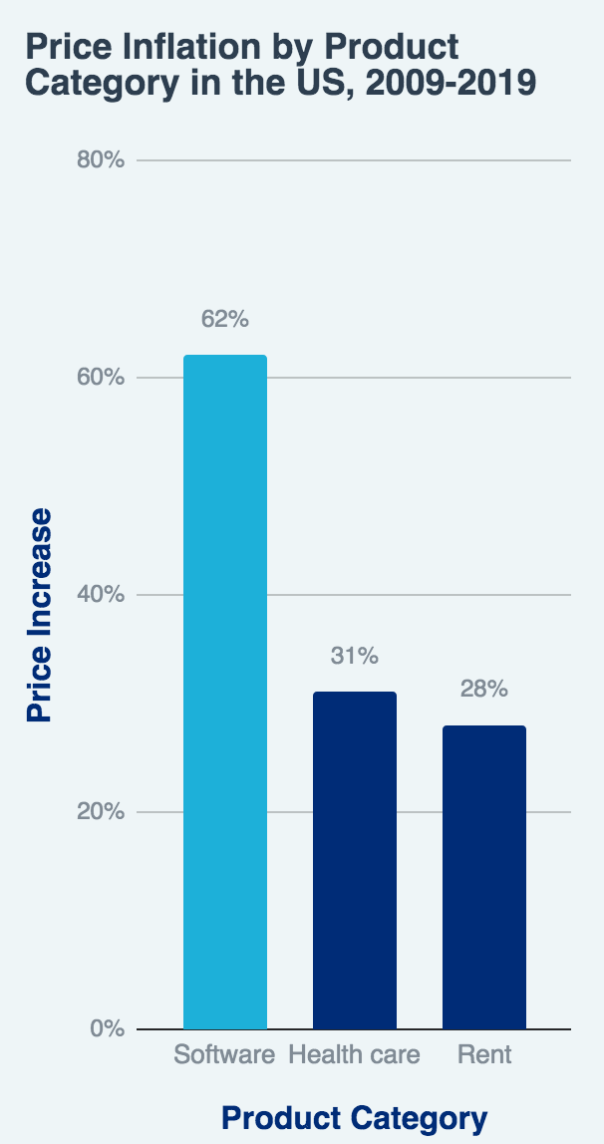 Over the past decade, the rate of increase in software prices surpassed the rate of increase in both rent and health care prices, according to a recent analysis by the software pricing transparency initiative, Capiche.
"Of the hundred business apps we surveyed, prices went up an average of 62% — and that's including apps that cost the same or got cheaper," writes Matthew Guay, founding editor at Capiche. "If you're paying for an app that got more expensive, there's a strong chance it's 98% more expensive today than it was a decade ago." By comparison, health care costs increased by 31%; rent prices grew by 28%.
In particular, HR and CRM apps increased the most in pricing, by 259% and 119%, respectively. The only category of software that decreased in price was video calling, where prices decreased by 19%. Capiche's data is available to read in a public Google Sheets document.