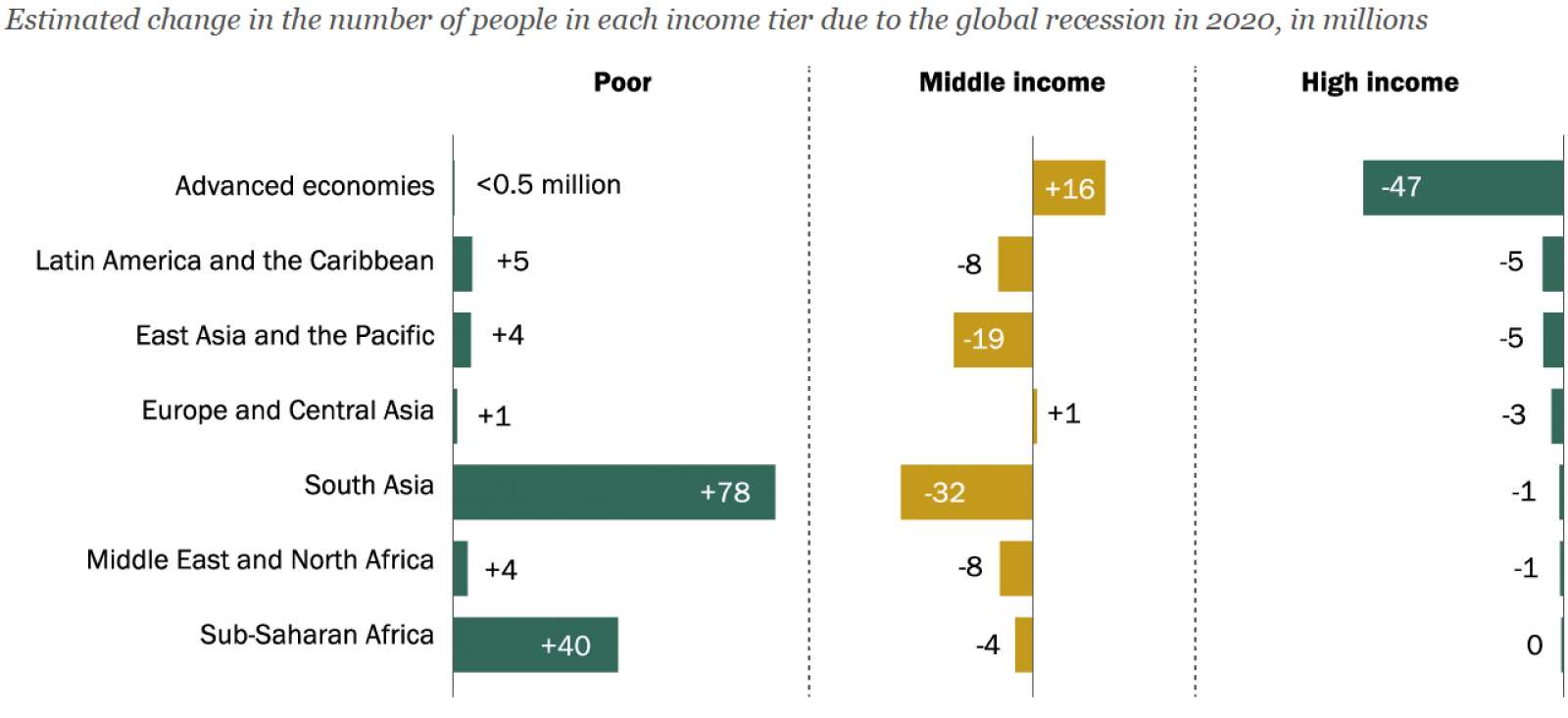 More people moved into poverty in South Asia in 2020 compared to other regions globally, reversing years of progress in the region. South Asia also saw the biggest decline in its middle class, which decreased by 32 million people, while East Asia and the Pacific lost 19 million, according to Pew Research Center. 
Globally, there were 54 million fewer people in the middle class in 2020 than the pre-pandemic forecasted number. The global population living in poverty rose to an estimated 803 million — compared to the 672 million that was initially expected pre-pandemic. "The steep rise in global poverty is driven by the fact that many who were in the low-income tier prior to the pandemic lived on the margin of poverty," according to Pew. 
The path to recovery remains unclear as regions start to revive their economies — although vaccine distribution has led to a rise in consumer confidence. The pace and strength of the recovery will depend on access to medical supplies, governmental support and regional economic and societal status prior to COVID-19.