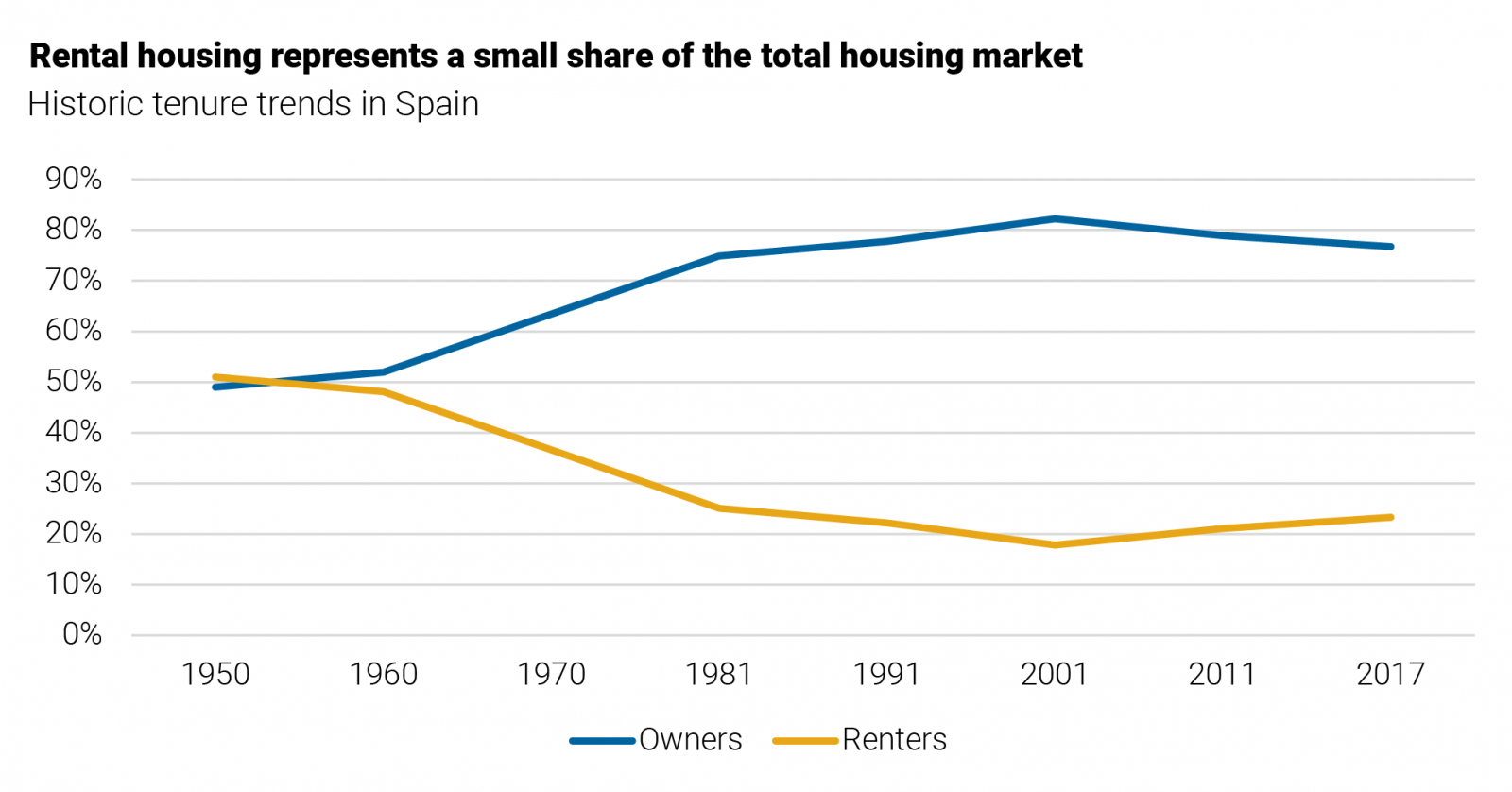 Spain now has one of the lowest rentership rates compared to European countries, with 23% of households renting their homes. Around 70 years ago, renters made up half of the housing market, according to Brookings Institution. Now, of the 18.6 million households in Spain, fewer than one in four contain renters.
Over the last 20 years, the number of renters in Spain had actually been gradually increasing due to job insecurity and caution around banks granting mortgages. But the COVID-19 pandemic caused rental prices to drop significantly — marking the first drop since the 2009 financial crisis. Brookings states that "the supply of rental homes in Spain increased 52% ​​between September 2019 and September 2020." 
Similar to other countries, Spain saw a loss of interest in renting during the pandemic — reflecting a decline in tourism and people's growing desire to relocate to cheaper areas and have more space. The Spanish government responded with policies for "mortgage payment moratoriums, rental assistance and the suspension of evictions for vulnerable families," notes Brookings.