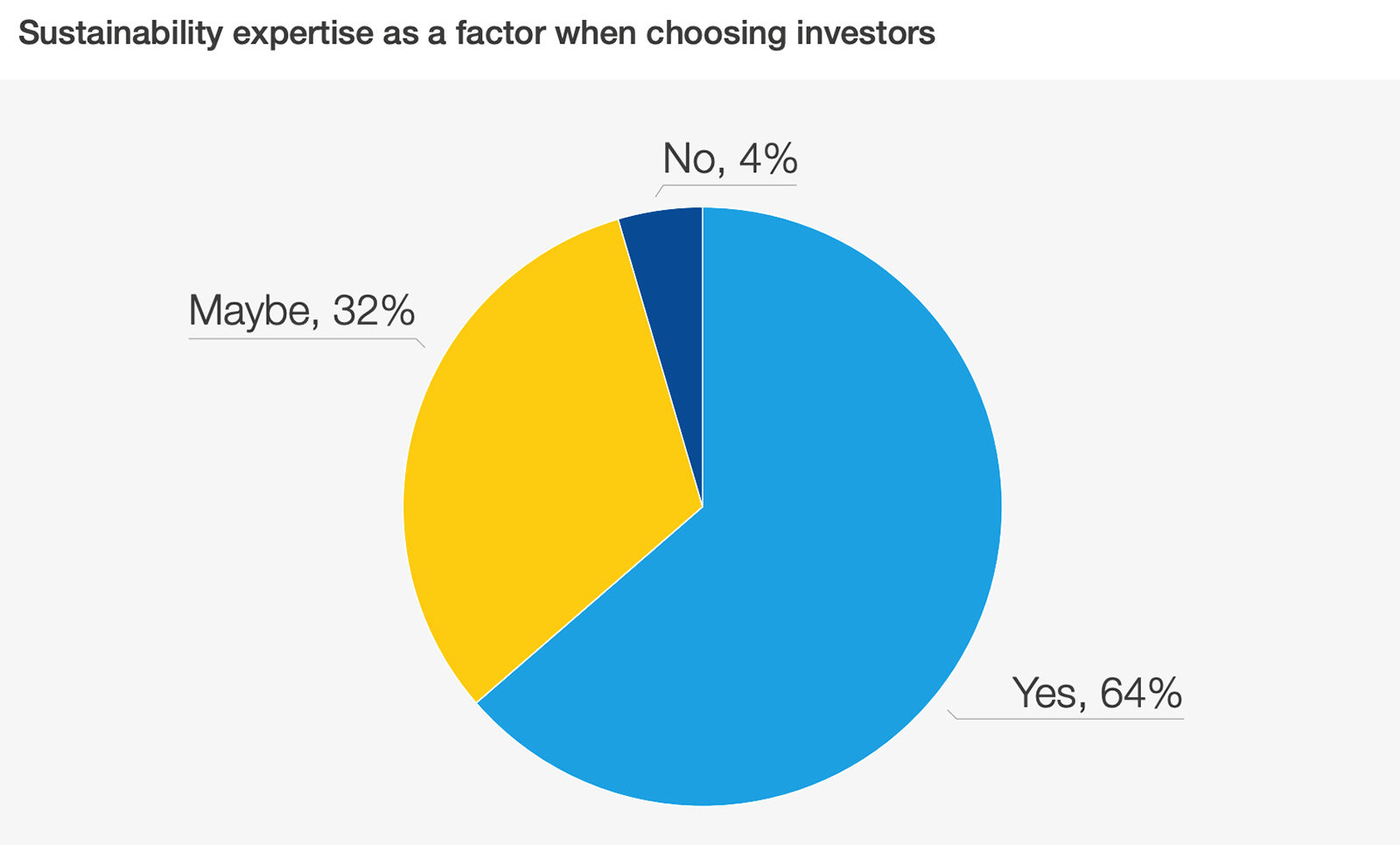 For entrepreneurs, environmental-social-governance (ESG) programs are no longer an afterthought — something to incorporate only once it's time to start engaging with customers. More and more, startups are integrating ESG into their core business strategies from Day 1, and for that, they're looking to investors for their expertise. 
A recent survey of startups from the World Economic Forum reveals that entrepreneurs looking for capital want to work with investors who are versed in all aspects of ESG — from helping to identify sustainability metrics to implementing equitable workforce practices. Investment firms can also help businesses get a grip on new and upcoming regulations.  
One of the respondents, Katrina Donaghy, co-founder and CEO of Civic Ledger, shared: "It is imperative for VCs to show what they are doing while sharing how they are taking their responsibility of action forward. Further, startups must complement VC efforts by looking at ESG multi-dimensionally, so that it doesn't just become a marketing issue." 
What's helpful for businesses is also a benefit to investors. With increased demand for ESG expertise, investors can become a primary enabler of new practices that are both good for business and society.