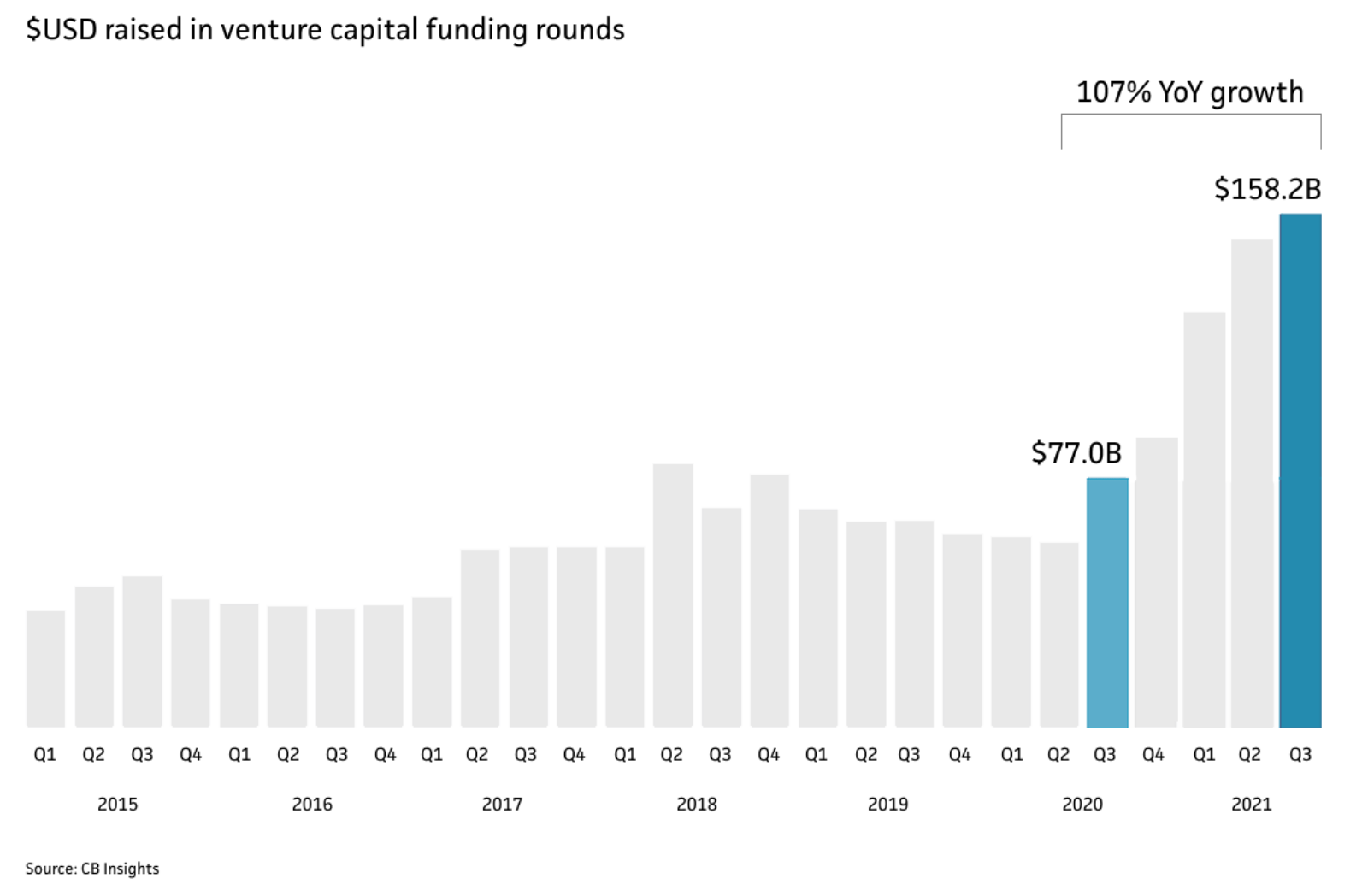 Startup businesses raised a record amount of funding in the last quarter, according to the State of Venture Q3'21 Report by CB Insights Research. Globally, venture capital firms invested more than $158 billion dollars into companies, a 107% increase since Q3 2020.
While the U.S. received the most funding, accounting for a little less than half of global funding, with $72.2 billion raised, Asia is catching up. China raised $25.5 billion, growing 26% since Q2 2021, and India raised $9.9 billion, growing 195% since Q3 2020.
Health care companies lead the various sectors for the year to date, with $97 billion raised, followed by fintech companies with $91.5 billion. As the past few years have shown, health care has plenty of room to innovate. According to Roy Schoenberg, M.D., CEO of virtual health company Amwell, the health care industry will look drastically different than it does today. "Within the next 10 years, physical, digital, and automated care will ideally apply to all patients," says Shoenberg. "The care of any one patient will eventually become a mix of all three classes," he predicts.