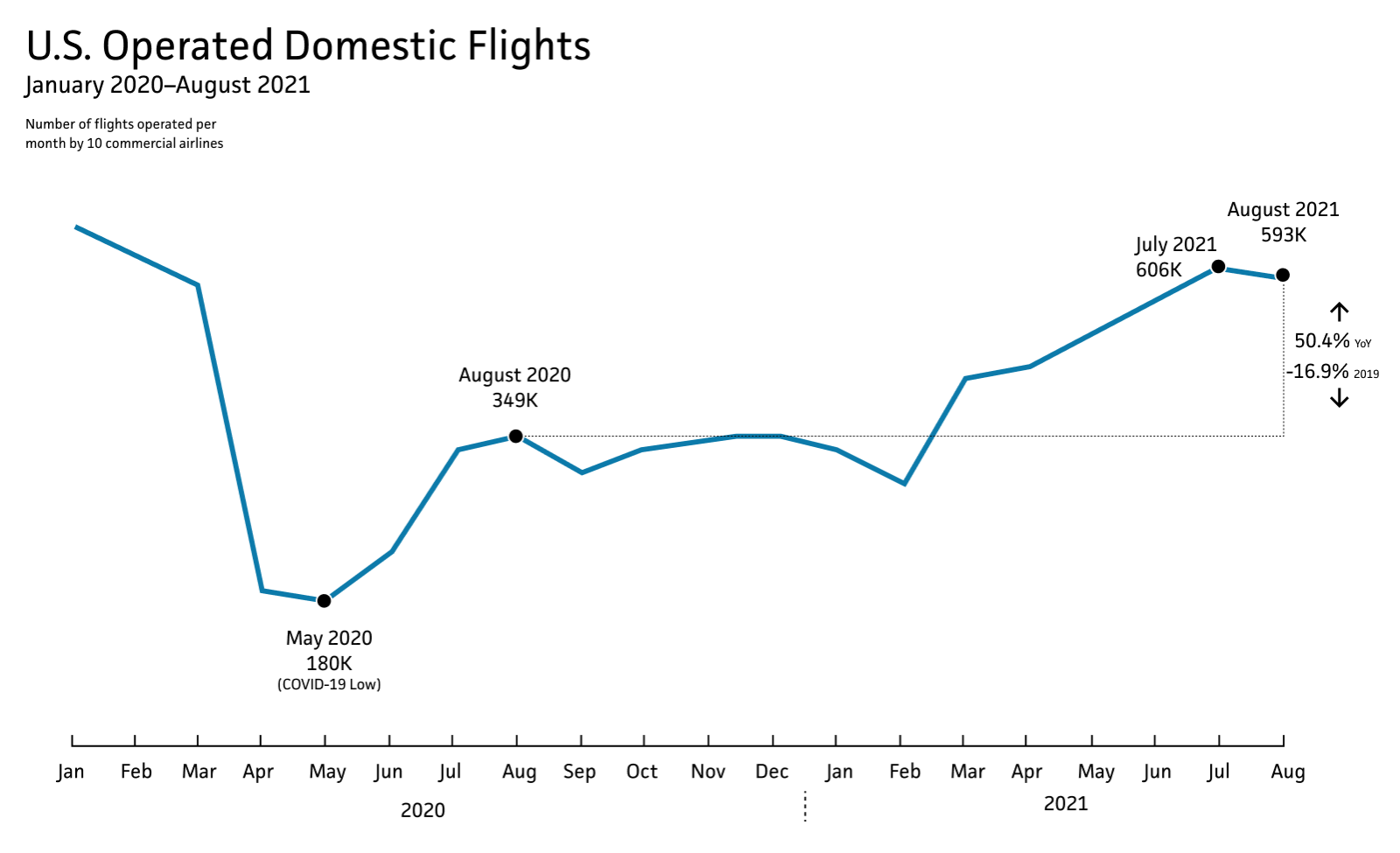 The U.S. aviation industry is seeing a moderate recovery from the pandemic, according to data from the U.S. Bureau of Transportation Statistics. August saw a total of 592,760 flights, 84.1% of the number from August 2019, continuing its strong performance from July.
Despite the recovery in total flights operated, pandemic concerns and international travel restrictions have kept capacity down. Analysis by Oliver Wyman shows that seat totals are still down from pre-pandemic levels. Capacity for the top 15 airlines is 12.8% below 2019 levels, meaning the industry expects significant losses in 2021 — $38.7 billion, according to the International Air Transport Association (IATA).
Airlines have survived on government support, according to IATA, and only have enough funds to stay afloat for around 8.5 months. Supporting airlines' recovery "is one of the most important investments that governments can make. It will save jobs and kick-start the recovery in the travel and tourism sector which accounts for 10% of global GDP," says IATA's CEO, Alexandre de Juniac.