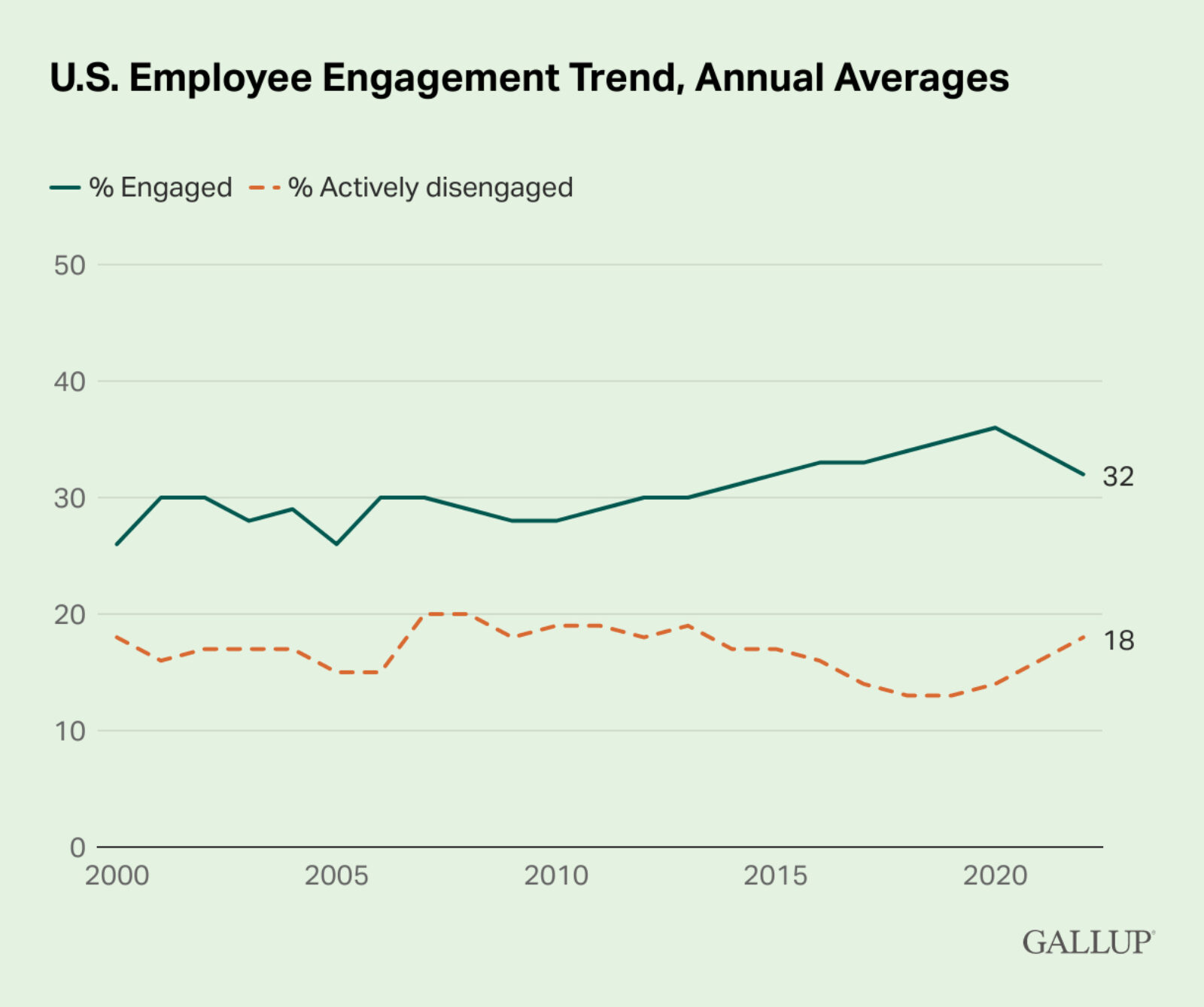 A barrage of headlines in recent years containing phrases such as "quiet quitting" and "Zoom fatigue" may have put a clever name to the feelings employees were experiencing at work. A recent study by Gallup provides some concrete numbers that may explain why words such as these can carry weight. 
In its latest employee engagement analysis, Gallup found a continuing downward trend in how engaged employees feel in their jobs — dropping from 36% of employees in 2020, to 34% in 2021, to 32% in 2022. 
Gallup measures engagement by asking respondents about how well their organizations respond to various needs, which include: having clear expectations, feeling heard and included, feeling supported in growth and development, and even cultivating friendships at work.   
Since 2019, these engagement elements have declined the most: 
Clarity of expectations

Connection to the mission or purpose of the company

Opportunities to learn and grow

Opportunities to do what employees do best

Feeling cared about at work  
Researchers advise that, above all, leaders clearly communicate their expectations for employees. A lack of clarity can lead to workers feeling confused and unsure of how to achieve their goals and possibly disappointment come review time because of this misalignment.
"People often believe that being overworked is the biggest driver of burnout, but that's not true," said Gallup CEO Jon Clifton. "It is a significant driver, but the biggest driver is perceived unfair treatment at work."