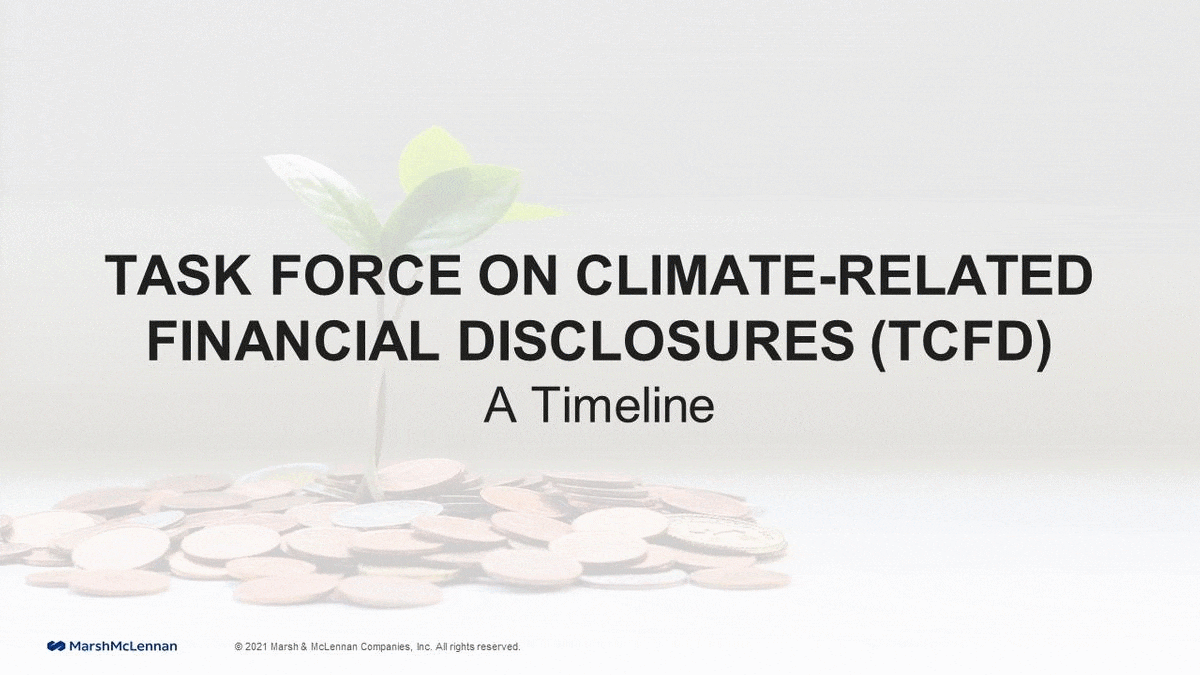 The Task Force on Climate-related Financial Disclosures (TCFD) has grown from having just 29 supporters in 2016 to more than 2,600 in 2021, amounting to $194 trillion in assets and including over 120 regulatory and governmental entities. It has garnered substantial support from private and public institutions alike. 
Seven jurisdictions are currently working to align their official reporting requirements with TCFD, including the European Union, the United Kingdom and Japan. New Zealand recently became the first country to mandate climate-related financial disclosures in October.
The TCFD was established by the Financial Stability Board in December 2015 to develop a framework for companies and financial institutions to disclose their climate-related risks and opportunities. 
TCFD brings forth opportunities for its supporters to better understand the financial implications of climate change, helping them pivot their business models and allowing their stakeholders to make more accurate decisions on investment, lending and insurance underwriting.