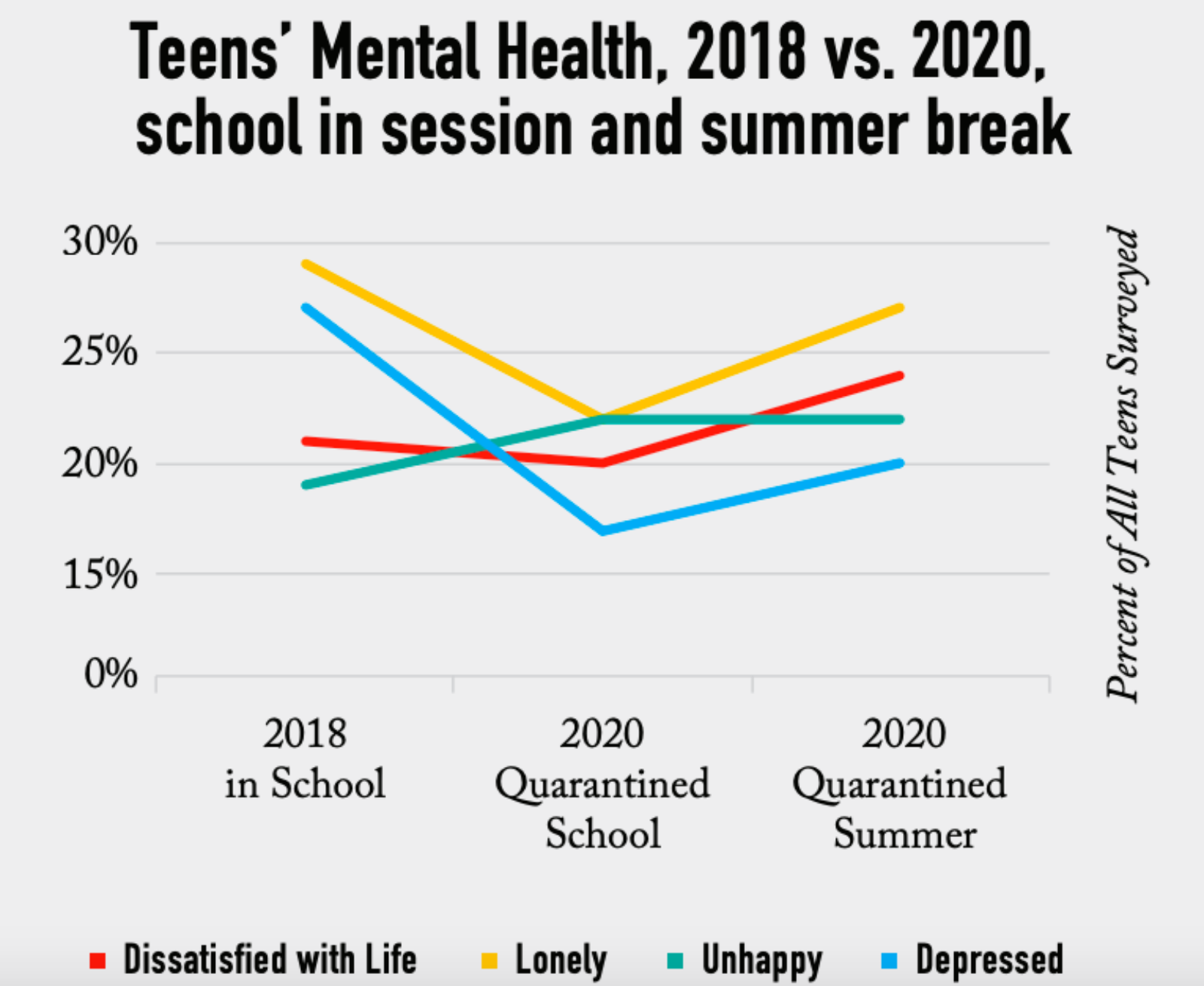 Seventeen percent of teenagers in America felt depressed while they were in school during the COVID-19 pandemic, compared to 27% of teens in 2018. In contrast, "U.S. adults in spring 2020 were three times more likely to experience mental distress, anxiety or depression than adults in 2018 or 2019," according to a report by the Wheatley Institute.
Depression and loneliness were lower among teens in 2020 than in 2018, yet unhappiness and dissatisfaction with life were slightly higher. During the pandemic, teens were sleeping more and spending more time with their families, which helped lower all-time-high depression rates. However, financial distress still weighed heavily on teens. Out of 1,523 U.S. teens surveyed, one in four were worried that their parents couldn't provide enough food for the family this summer. 
Mental health was already affecting teens pre-pandemic at record-high rates. The potential for new lockdowns, continued remote learning and uncertainty about the pandemic's impact will most likely increase teens' risk of long-term mental health issues. The CDC released a parental resource kit to help support parents in recognizing these mental challenges and ensure their child's well-being.