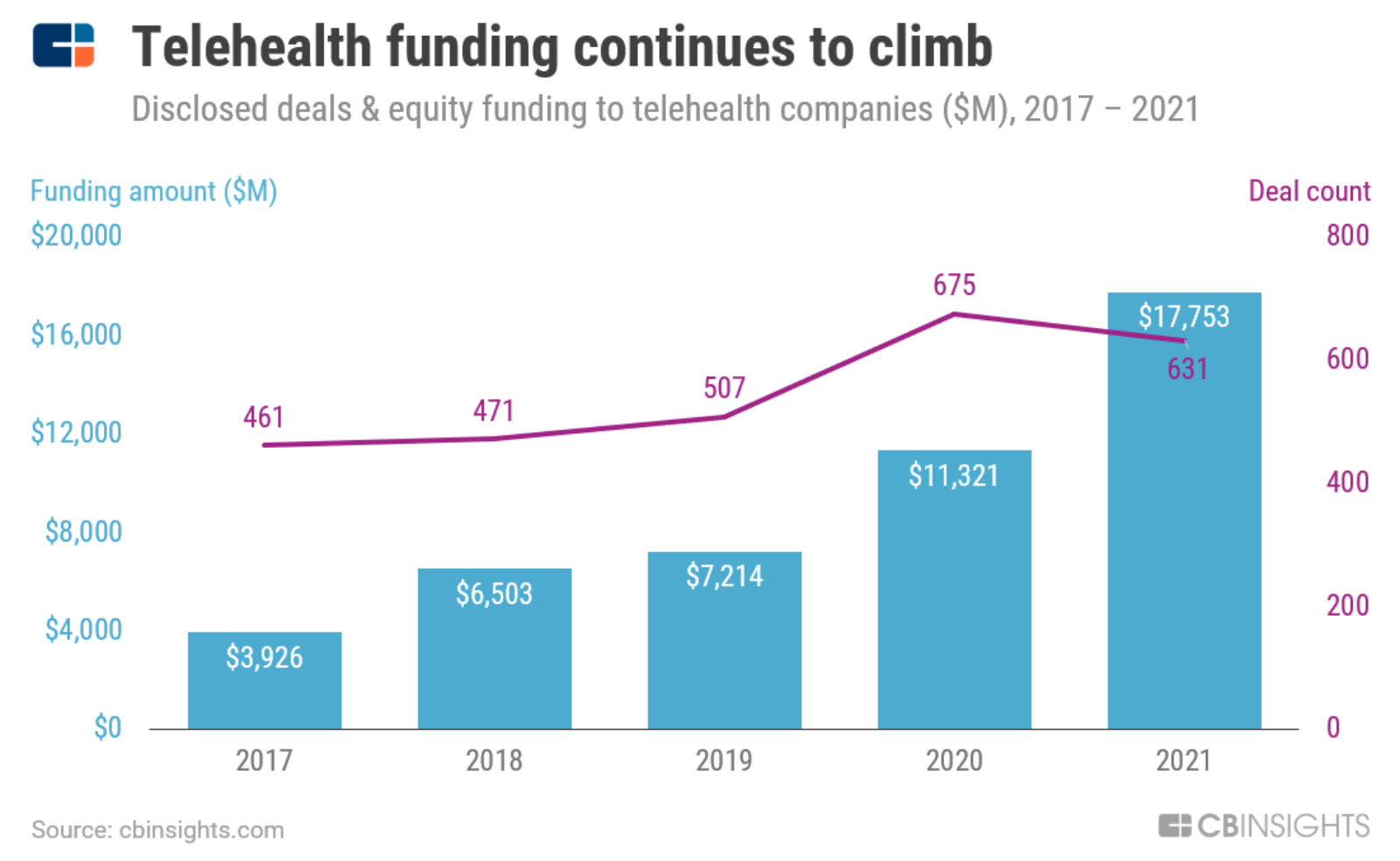 Two years into the pandemic, telehealth shows no signs of slowing down as it becomes a critical part of health care across the globe, according to a new report from CB Insights. 
Equity funding to telehealth startups in 2021 was at an all-time high at nearly $18 billion, a 57% increase from 2020. A significant part of the growth was from mega-rounds, or when companies raise rounds of $100 million or more. Weight-loss platform Noom and online pharmacy Ro raised over 500 million, while mental health startup Lyra Health raised $200 million.
Another major player in the digital health space is mental health care. Global funding for mental health tech startups, including teletherapy, reached a record $5.5 billion in 2021, up 139% from the year before. During the fourth quarter of 2021, U.S. deals made up 59% of all mental health tech startup funding, followed by deals in Europe (22%), and deals in Asia (16%).