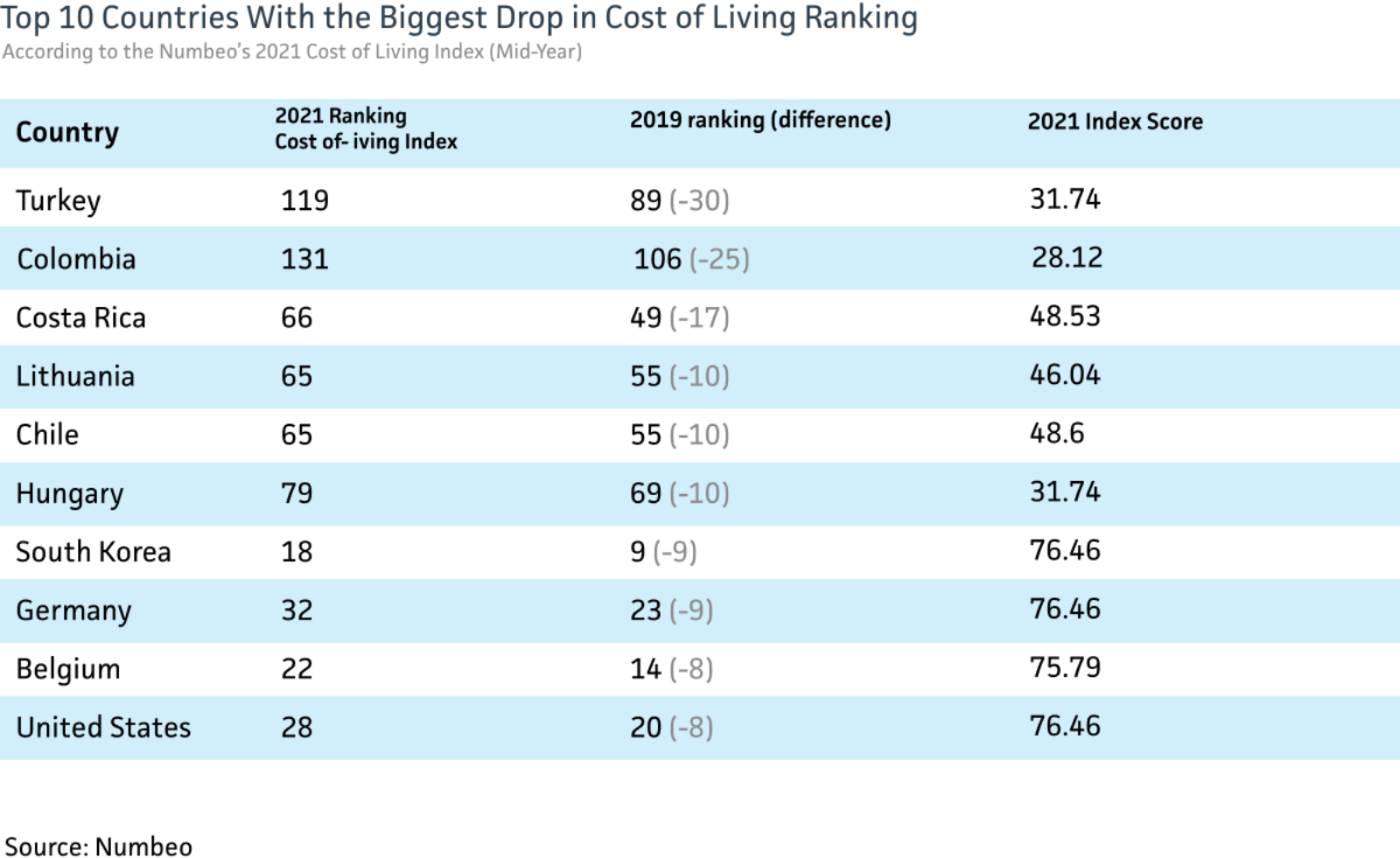 Turkey, Colombia and Costa Rica are the top OECD countries that saw the biggest drops in cost of living between 2019 to 2021, according to BRINK analysis of numbers provided by online quality-of-life database Numbeo. 
While this may seem like a good thing, all three countries have struggling economies, which may explain the lower cost of living. Turkey is battling inflation and a weak currency, Colombia has crime and oil crises and Costa Rica is struggling with an impact on tourism.
Among the top 10 countries with higher index scores, South Korea, Germany and the United States have seen their rankings fall throughout the past 18 months. These are examples of countries that have done well economically throughout the pandemic. South Korea has seen exports rise 16.7% in 2021; Germany's economy is forecasted to grow 3.1% this year; and the United States' economy has shown relative resilience throughout the pandemic.