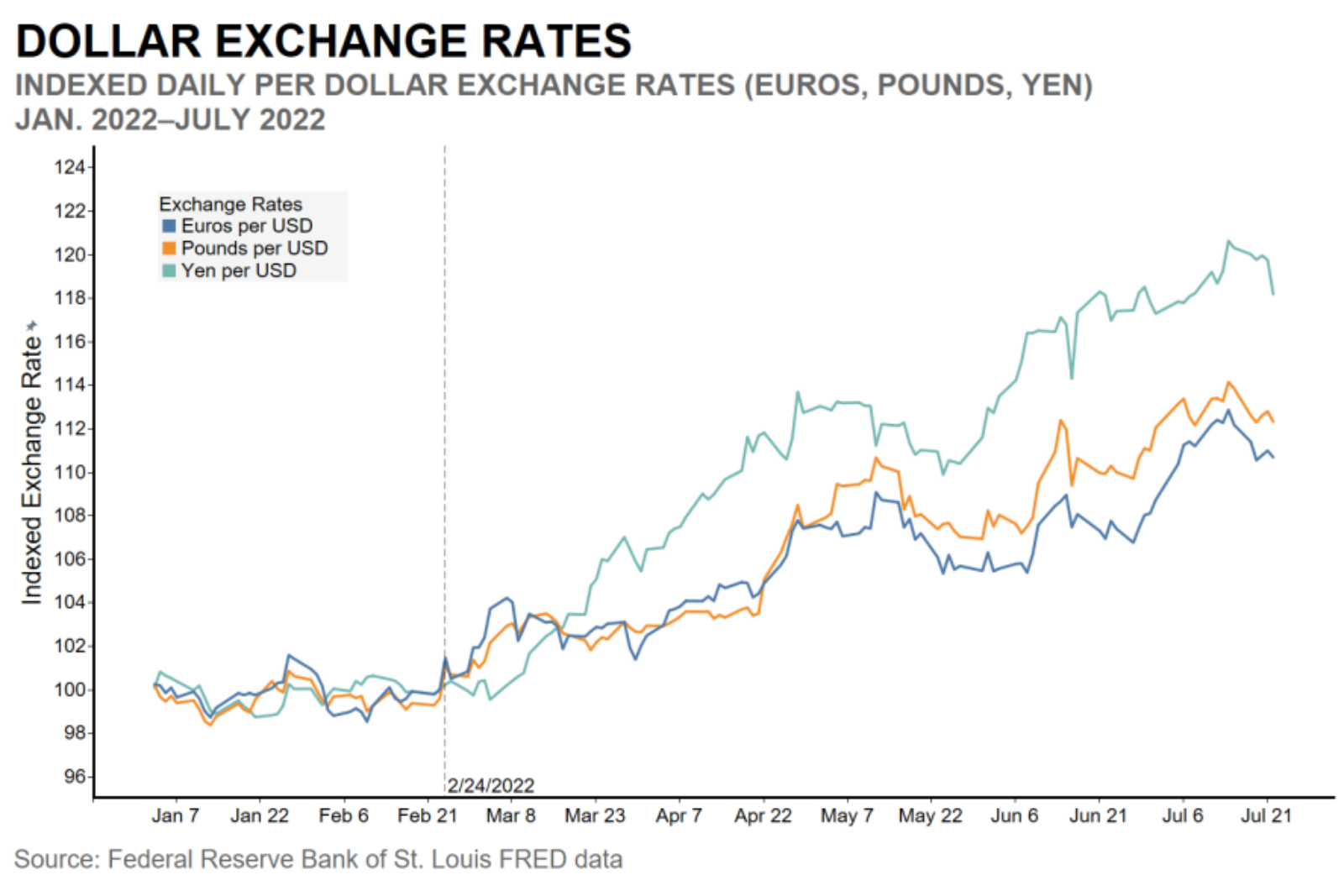 The U.S. dollar is at its strongest value relative to the Japanese yen and British pound since the 1980s and trading on par with the euro for the first time in nearly two decades. The driving force behind the rising strength of the dollar is U.S. monetary policy — as the Federal Reserve raises interest rates to curtail inflation, it also pushes up the price of the dollar. The Bank of Japan, the Bank of England, and the European Central Bank have also raised interest rates, albeit less aggressively than the Fed. 
Russia's invasion of Ukraine also spurred an inflow of capital into the U.S., raising demand for dollars as global investors consider the U.S. a safer haven than Europe, the U.K. or Japan. The U.S. economy has recovered from the pandemic more quickly compared to other countries; its GDP is now 15.6% higher than the third quarter of 2019. In comparison, the eurozone's GDP grew by 8.3% and Japan's declined by 3.6%, over the same period.
The strength of the dollar will help U.S. inflation as it lowers the cost of imports. But it also has drawbacks, as American products become more expensive in international markets and emerging economies like China and India pay a higher dollar price for commodity imports.