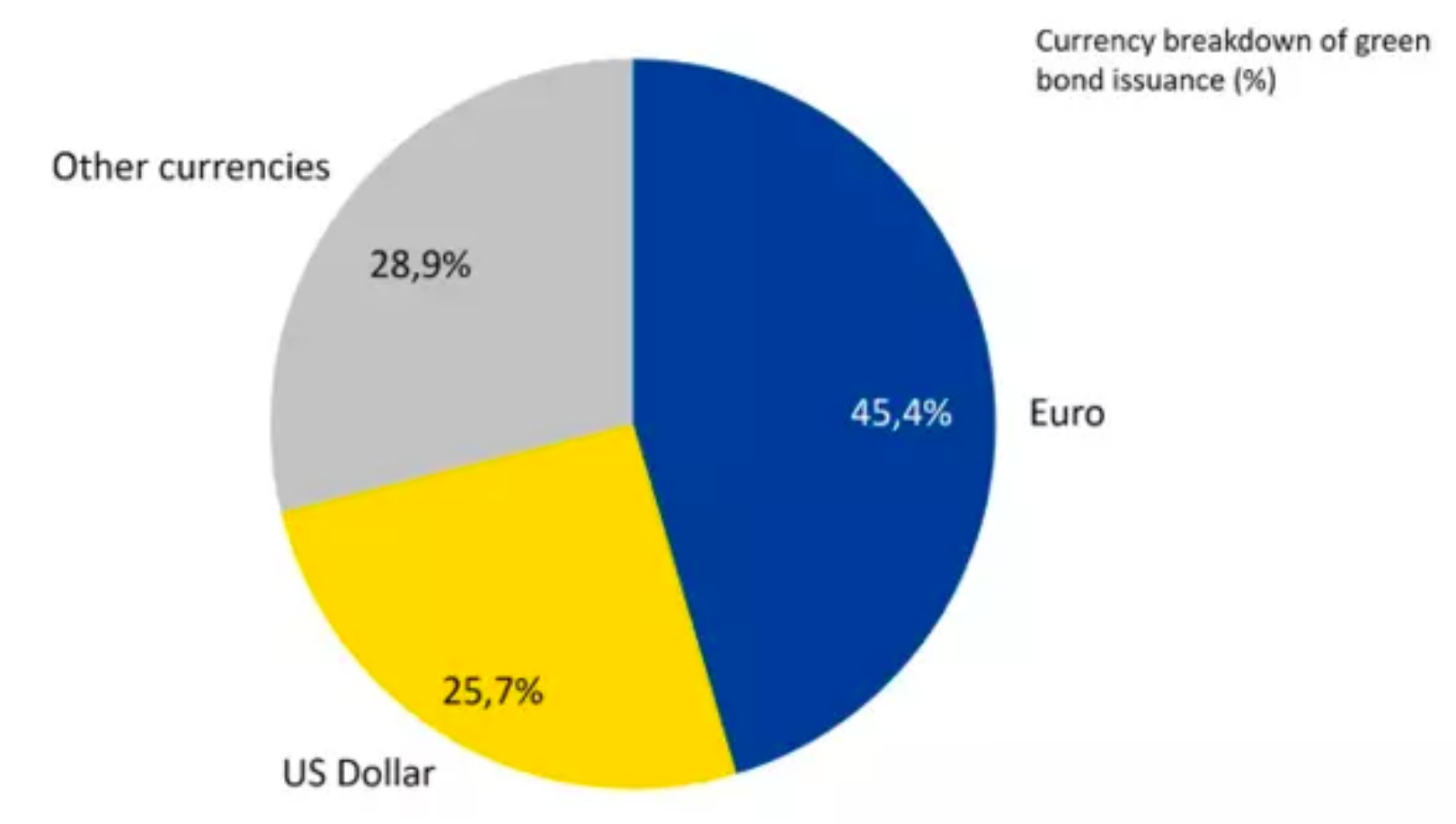 The euro accounts for nearly half of sustainable capital market finances across the world, according to the World Economic Forum. The United States dollar accounts for 25% of sustainable finances, while a collection of other currencies make up the remaining 29%.
The European Commission states that its Green Deal can make the EU's economy sustainable by "turning climate and environmental challenges into opportunities and making the transition just and inclusive for all." The COVID-19 pandemic presented such a challenge, and according to WEF, pandemic-related investments will also work in service of creating a "climate-neutral economy," a goal it set to achieve by 2050. 
Investors are taking note, as the European Green Deal Investment Plan, introduced in January 2020, expects sustainable investment worth a minimum of a trillion euros from public and private sources to fund the region's transition to a climate-neutral status.