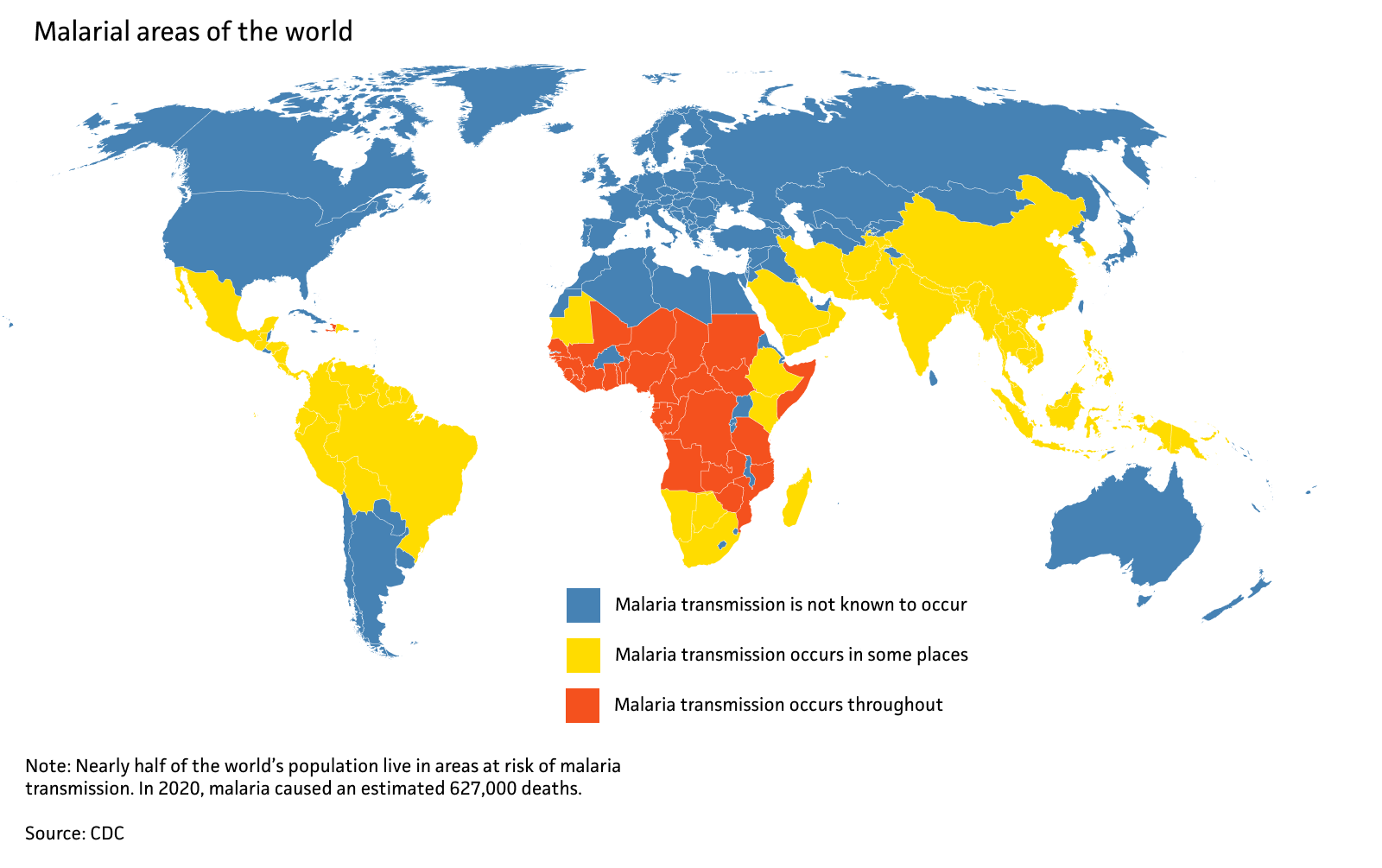 The World Health Organization endorsed the first-ever malaria vaccine in October this year. 
The four-dose vaccine was helped into development by COVID-19 prevention efforts. It is seen as a major milestone in the battle against malaria, which has been spreading in recent years, due in part to climate change. 
It will be used initially for children, as malaria remains a primary cause of childhood illness and death in sub-Saharan Africa. More than 260,000 African children under the age of five die from malaria annually.
"This is a historic moment. The long-awaited malaria vaccine for children is a breakthrough for science, child health and malaria control," said WHO Director-General Dr. Tedros Adhanom Ghebreyesus. "Using this vaccine on top of existing tools to prevent malaria could save tens of thousands of young lives each year."