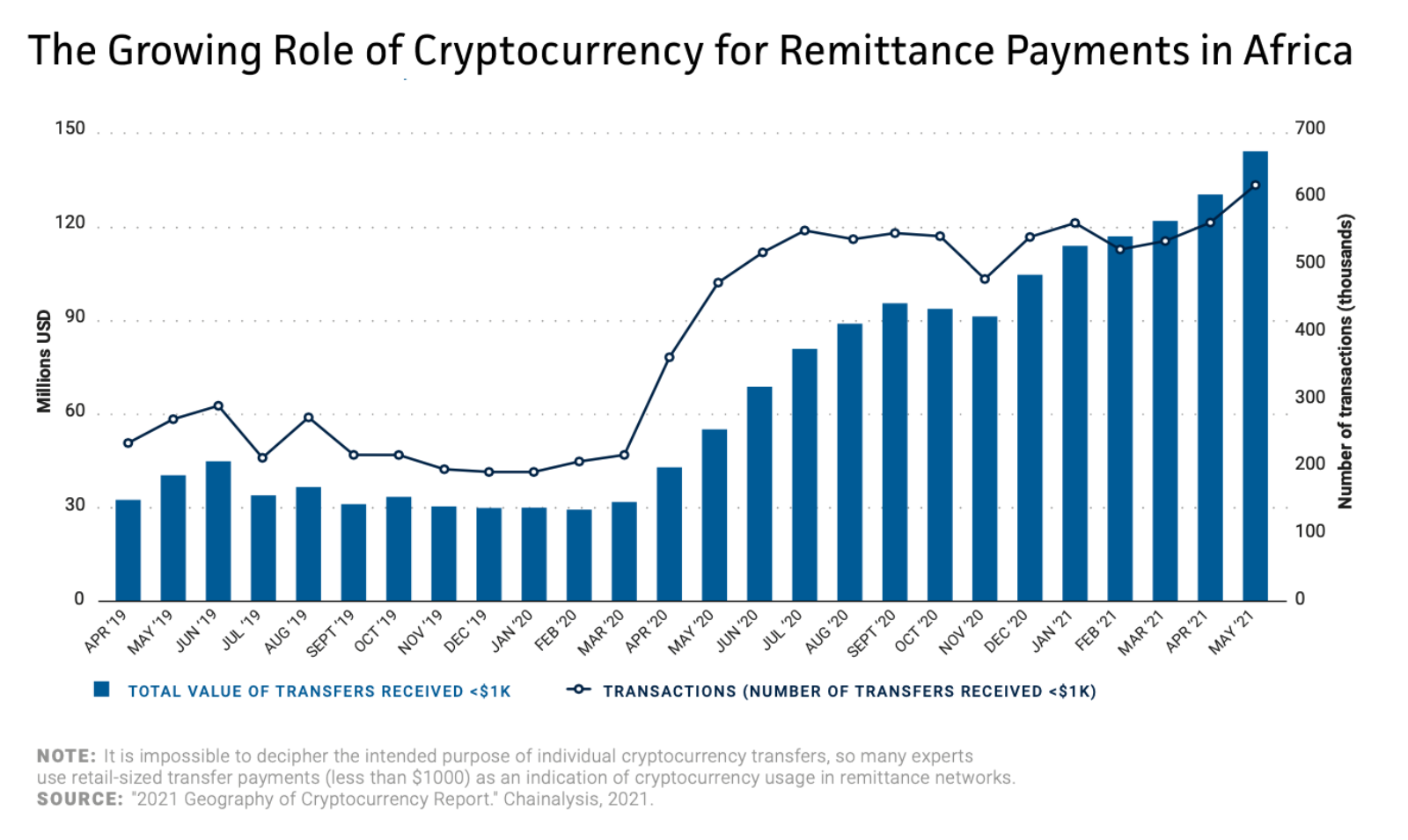 Remittances continue to be an important form of financing in Africa. Despite early warnings of a decrease in remittances during the COVID-19 pandemic, non-commercial transfers provided a valuable source of economic stimulus to most of the region during a time when other types of capital were leaving.
According to The Brookings Institution's 2022 Foresight Africa report, cryptocurrencies have great potential to improve remittance payment systems. While international wire transfer fees cost an average of 7% of the total amount sent and could take several days to clear, some cryptocurrencies support foreign exchange and money transfers for less than a U.S. penny and process payments in seconds. Cryptocurrency transfers associated with remittance payments have experienced rapid growth, both in terms of value and volume, since the start of the COVID-19 pandemic.
Because cryptocurrency platforms bypass traditional banking services by introducing decentralized peer-to-peer lending services, they can help level the economic playing field and are well-positioned to address a number of economic challenges in the region. A recent report by Chainalysis, a blockchain data platform, found that between July 2020 and June 2021, Africans received $105.6 billion worth of cryptocurrency payments — an increase of 1,200% from the year before. Of the $48 billion remitted to sub-Saharan Africa in 2019, Chainalysis estimates that up to $562 million worth of remittance payments were facilitated by cryptocurrencies.