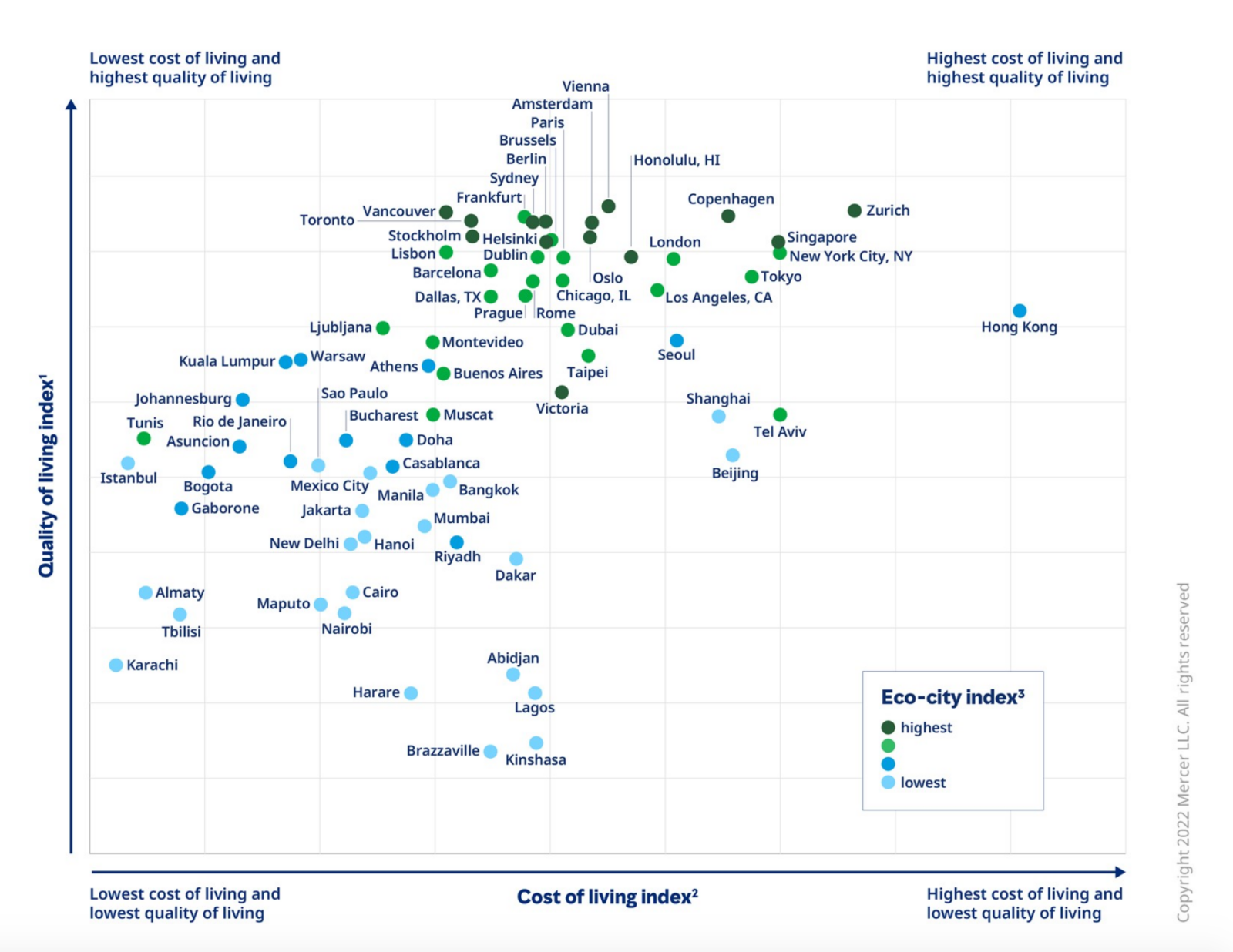 Rising global inflation is widening the gap between salary increases and costs of living worldwide, leading to a loss of purchasing power for employees. As companies look to entice new and remote workers, which cities are most likely to attract and retain top talent?
The cities with the lowest cost of living and the highest quality of life are Vancouver, Toronto, Stockholm, Lisbon, and Frankfurt, according to Mercer's recent Quality of Living Survey 2021-2022. The city with the highest cost of living is Hong Kong, followed by four cities in Switzerland: Zurich, Geneva, Basel, and Bern. Tel Aviv ranked sixth, with New York City coming in seventh place. 
Cities with a higher cost of living did not necessarily have a higher quality of life: Hong Kong, for example, scored lower on quality of living than other locations. Cost of living was measured by comparing 200 expenses like food, housing, household goods, and more. Quality of life was measured by housing affordability, safety, education, eco-friendliness, and other factors.