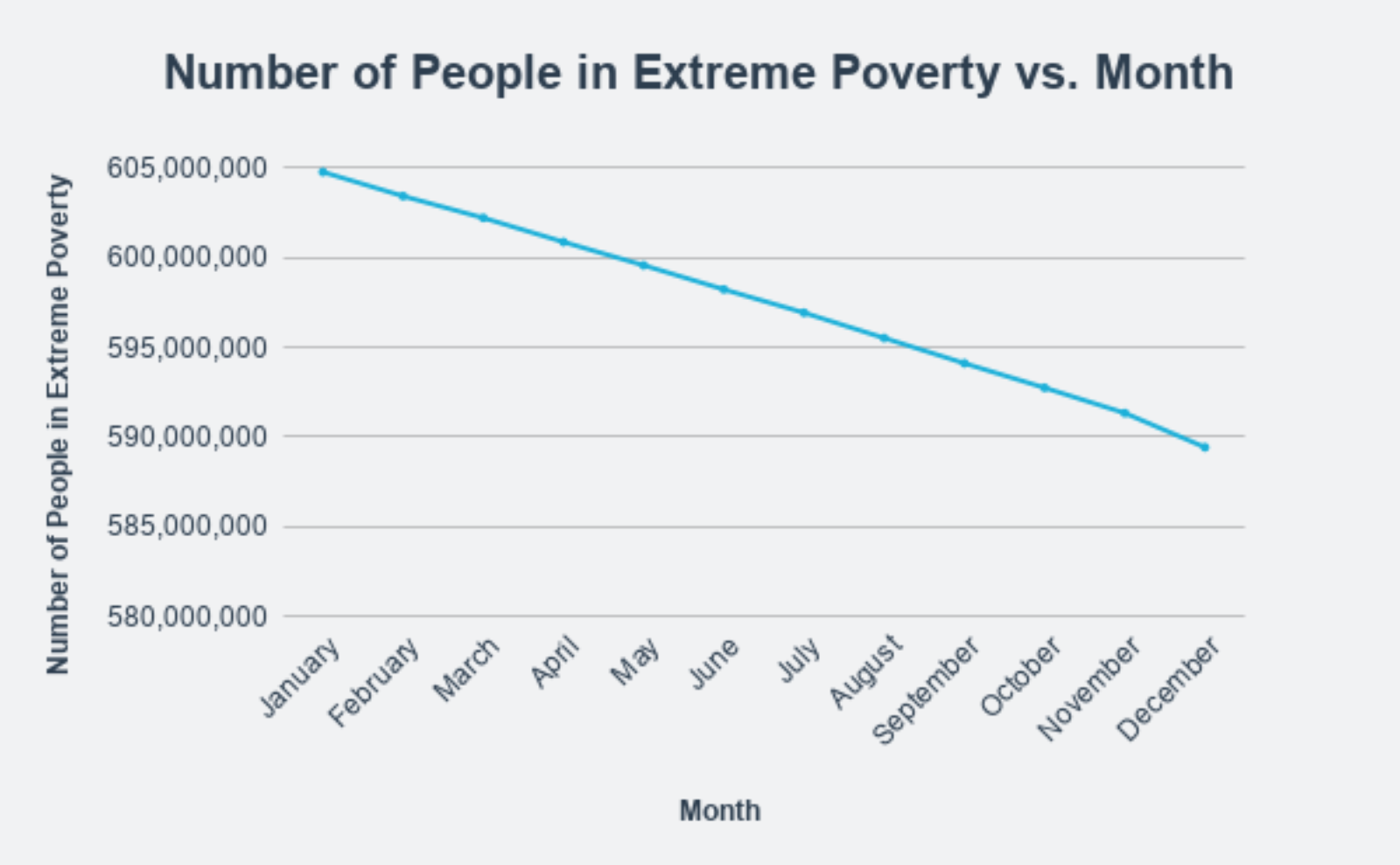 More than 15 million people escaped extreme poverty across the world this year. The number of those living on less than $1.90 a day dropped from 604,790,159 to 589,425,192, according to the World Poverty Clock, a project of the World Data Lab.
This drop shows global progress toward the U.N.'s first Sustainable Development Goal to reduce the number of people living in extreme poverty. Efforts to empower those living in such vulnerable conditions include social safety net and protection programs in the form of unemployment, disability, and maternity cash benefits, along with social protection programs for children. 
Protection against natural disasters can also be a significant help to vulnerable regions and their economies. "As of 31 March 2019, 67 countries had reported progress in such alignment [with the Sendai Framework for Disaster Risk Reduction], and 24 countries reported that their respective local governments had developed local strategies consistent with national strategies and plans." according to the U.N.