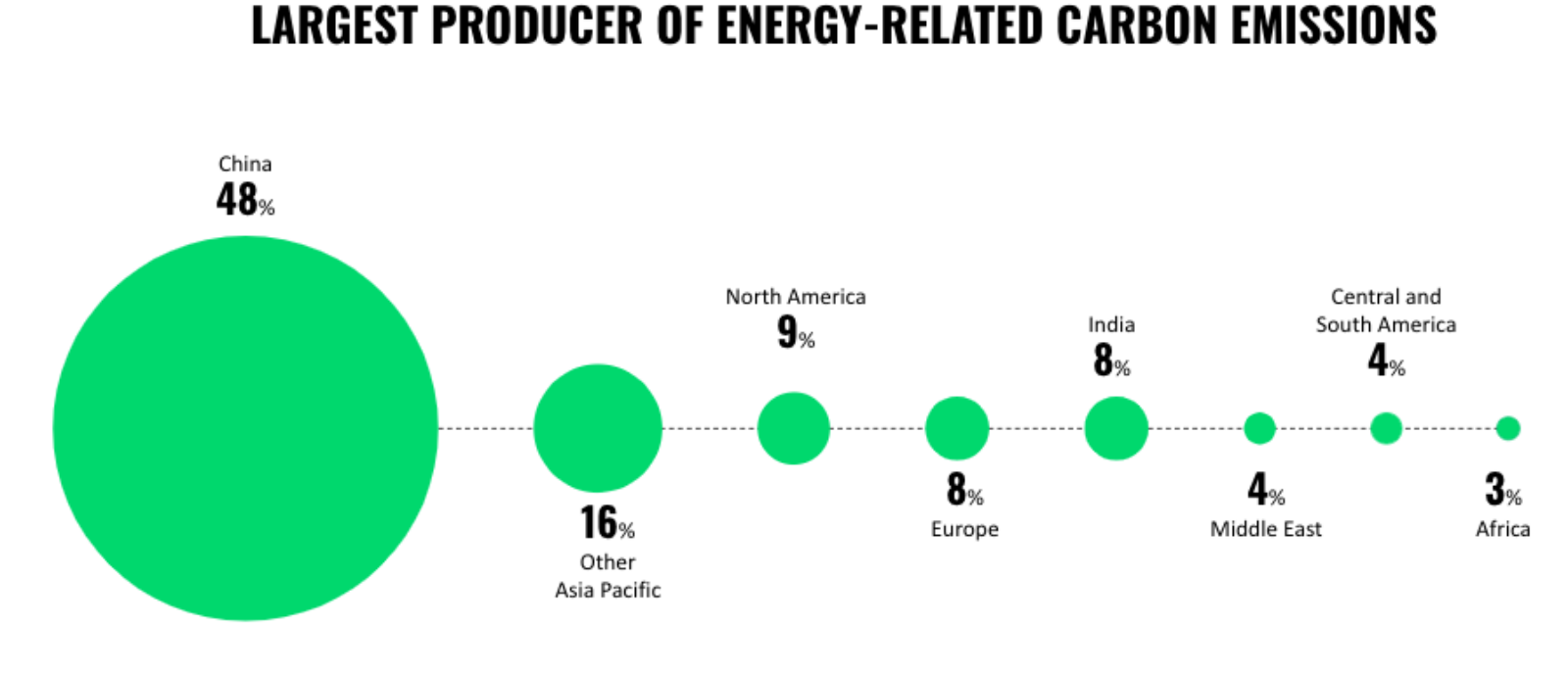 China — the world's largest emitter of greenhouse gases — announced that it will be carbon-neutral by 2060. The country accounts for nearly half of energy-related carbon emissions, mainly caused by its coal consumption. North America and Europe combined contribute to nearly 20% of the industry's global carbon emissions, according to Oliver Wyman. Britain, the EU, Japan and South Korea recently announced their own commitments to carbon neutrality, whereas the U.S. officially left the Paris Climate Agreement in early November. 
To lower their carbon footprints, countries will need to focus investments in technical advancements that have the potential to reduce carbon dioxide in the industrial sector — which accounts for 34% of all energy-related carbon emissions. 
In the last few months, countries have prioritized the economic fallout from COVID-19 and helping businesses recover. However, the businesses that bring a "green lens" into their recovery plans have the potential to create growth, efficiency and innovation that extend beyond high-carbon industries, like energy and transport, and benefit all sectors.