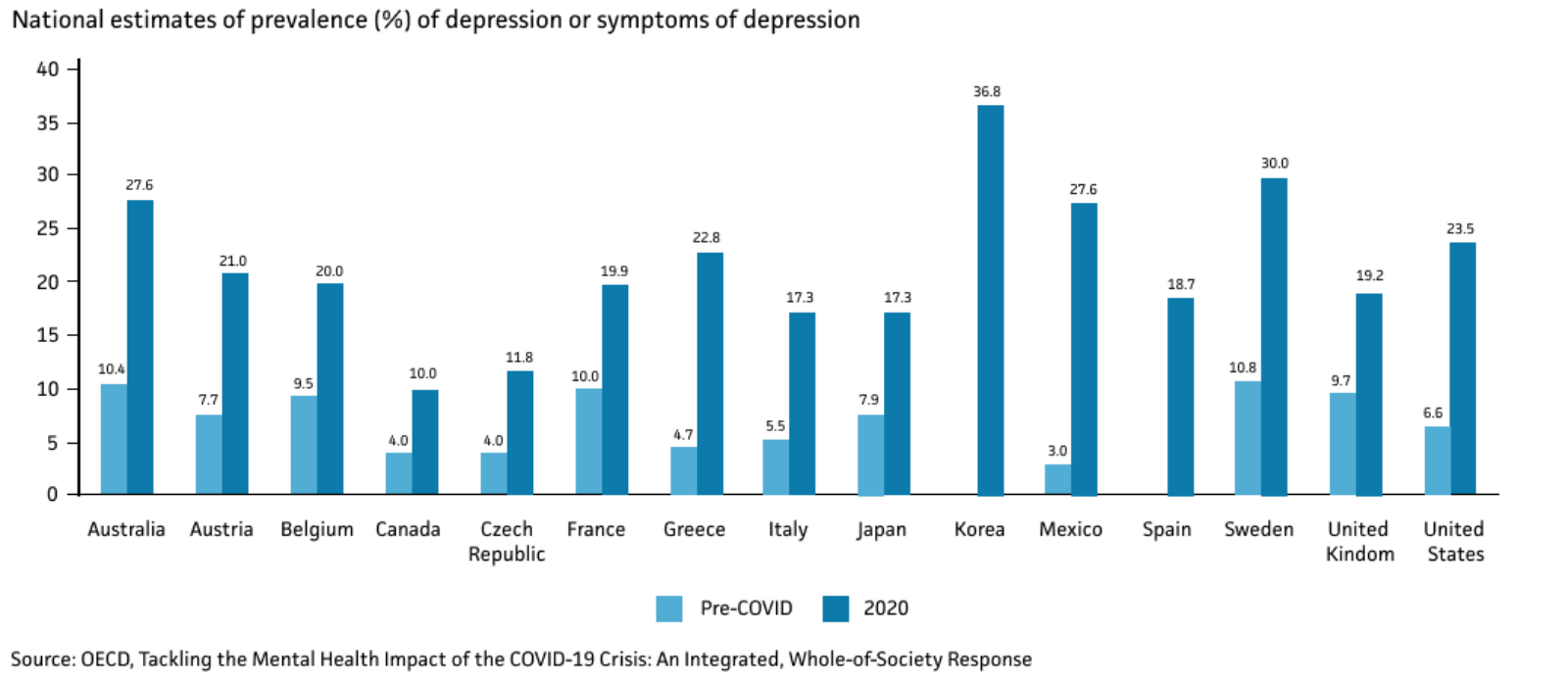 The prevalence of anxiety and depression has doubled in some countries during the pandemic, according to a report from the OECD. "Risk factors generally associated with poor mental health — financial insecurity, unemployment, fear" have heightened since COVID-19 hit, the report says, while beneficial factors, including social connection, "fell dramatically."
The study notes that "differences in the openness of populations to discussing their mental state also hampers cross-country comparability," referring to the stigma around mental health. Mental health is stigmatized through negative judgements, discrimination or dismissiveness toward those with trauma, depression, etc., which becomes a barrier to getting help, according to NAMI. But the spike in mental health issues has also led to a growing willingness to recognize and talk about such issues — chipping away at the stigma. 
Most countries have increased mental health resources during the pandemic. But, the OECD says we need a systemic-level response that includes assured mental health services and employers who actively support and contribute to the mental health of their employees.