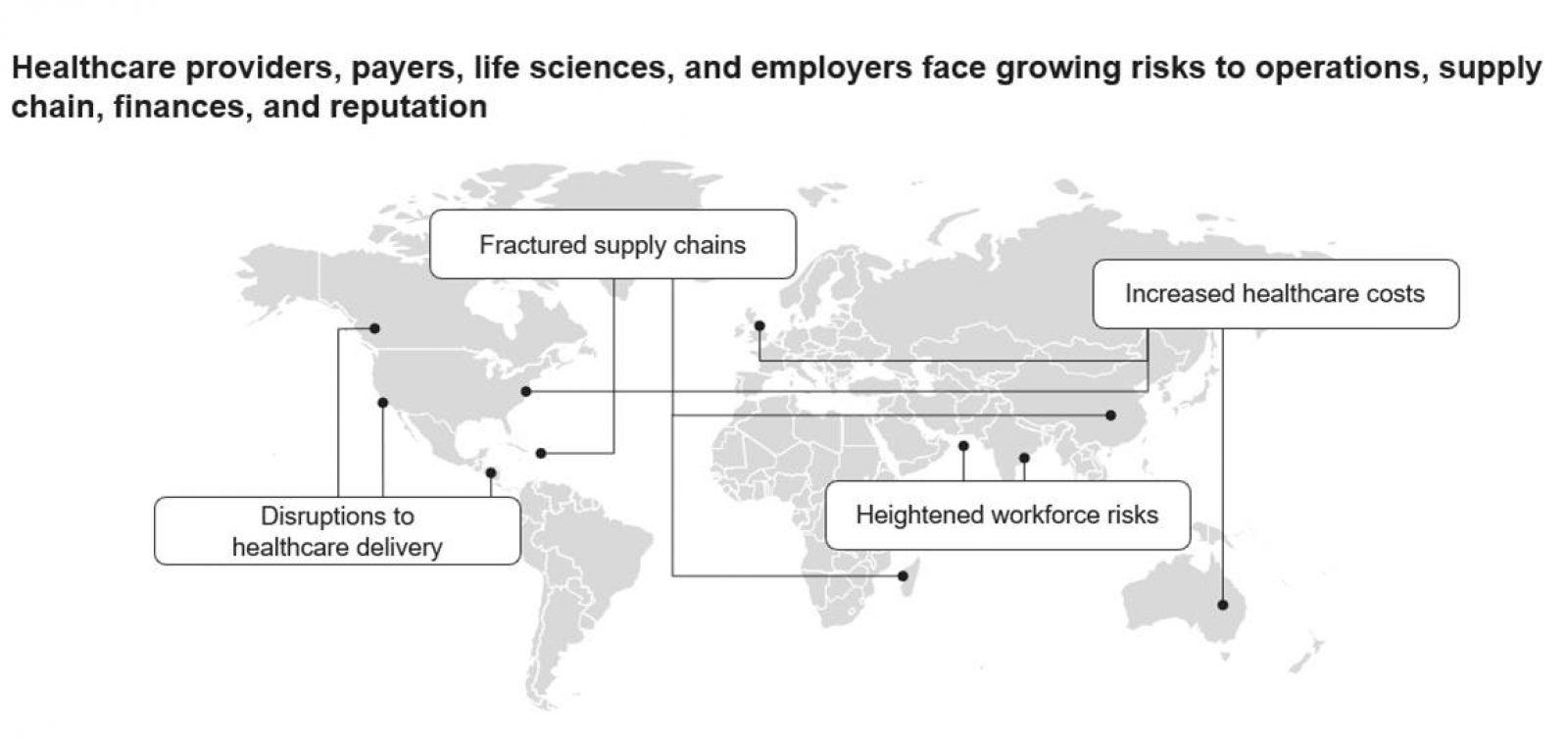 Climate change is exacerbating existing health risks and costs and creating new ones. These effects will intensify over time and greatly challenge health care and life sciences, according to a new interactive climate health navigator, Climate Health Threat Illustrator, from Marsh McLennan. 
The data shows that 8.2 million annual excess deaths — or 73 deaths out of every 100,000 people — are forecast worldwide for 2100 due to extreme temperatures in a high-emissions scenario. In addition, 300 million people already live on land that will likely be underwater or annually flooded by 2050 due to sea-level rise, even in a low-emissions scenario. Health and socioeconomic disparities will continue to widen, as people and countries least able to cope are hardest hit.
How can health care providers, payers, life sciences and employers proactively respond to these challenges? Building resilience and reducing emissions are critical to mitigate potentially devastating climate-related health outcomes. Organizations can ensure continuity of care during crises and prepare for intensifying demands in the future. Industry leaders are also curbing their own emissions while incentivizing health care and life sciences to do the same.